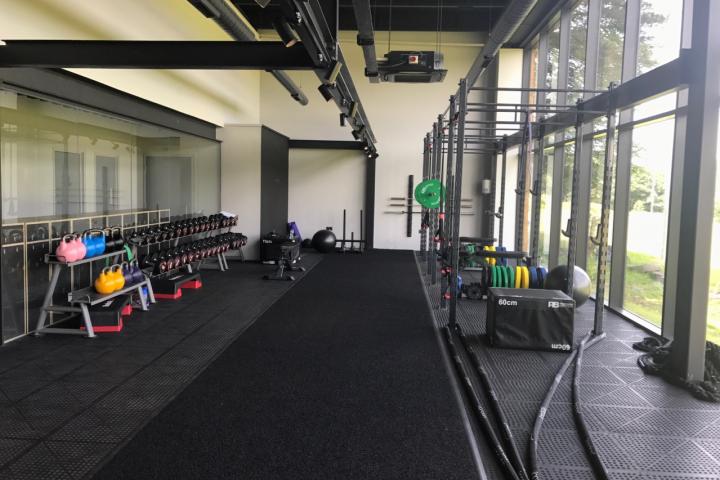 Promotional Feature
We are excited to announce the opening of our second physiotherapy clinic at FITISM in the grounds of Wilmslow Rugby Club.
Physiofit are celebrating 25 years of physio provision in Alderley Edge this year and this is an exciting new venture for the team. Director, Angie Jackson explains the decision to expand "We have for some time been looking to offer our clients more comprehensive services to help the transition from being injured to a full return to fitness and sport.
We have been keen to provide classes to encourage the prevention of injury and help improve performance. We have also wanted additional space for our extensive sports screening programmes. When we were approached by FITISM to provide their physio and rehabilitation services we knew this was the right route for us and our clients as FITISM represent all the same key values of quality and passion for care that we constantly strive to achieve.
Our services at Physiofit@FITISM include core classes for 11-16-year-old children, 1:1 sports rehabilitation, sports massage, physiotherapy and injury prevention screenings. If you would like to try out either a 30-minute mini screening or sports massage with our Rehabilitation Therapist, Cemil Yesilyurt we have a special price of £15 for your first session. We are also offering a free trial taster session at any of our kid's core classes.
FITISM bring a completely new approach to fitness in Wilmslow with a brand new fully equipped gym, studio and nutrition bar offering personal training on an individual or small group basis along with a comprehensive class timetable. FITISM believe that to change your body you must change your habits and to change your habits you must change the way you think to ensure you achieve long lasting results.
Our main Physiofit base in Alderley Edge will continue to offer the same high standard of treatments and patients will be able to choose which centre is more convenient to them. All our appointments can be booked through the central reception at Alderley Edge on 01625 590444 or via email info@physiofit.co.uk
To find out more about Physiofit and our services look at our website www.physiofit.co.uk.
Tags: