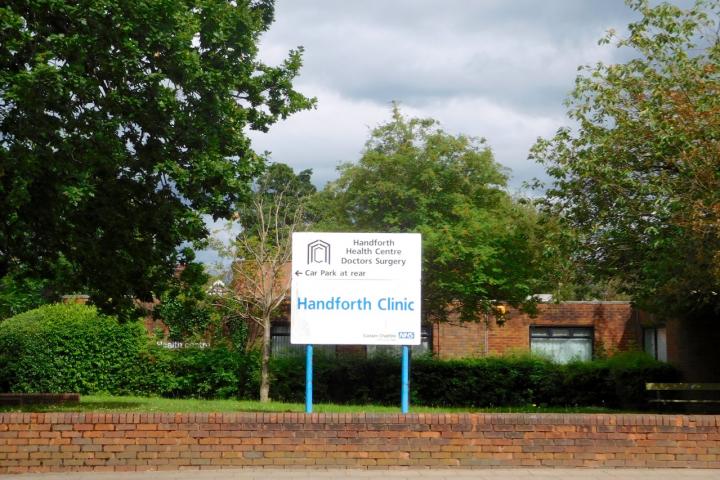 A number of outpatient clinics are being moved from Handforth Health Centre which would affect just over 1000 local residents.
Whilst a number of services are proposed to remain on the Handforth Health Centre site, including the adjacent GP Practice, many of the clinics operated by NHS East Cheshire Trust will be relocated to alternative sites when their lease expires in October 2017.
Reporting at the Adult Social Care and Health Overview and Scrutiny Committee earlier this month, Steve Redfern (Deputy Director of Operations at East Cheshire NHS Trust) and Neil Evans (Commissioning Director at Eastern Cheshire CCG) confirmed that the following services would be relocated:
Orthopaedics (to Macclesfield);
Rheumatology (to Knutsford);
Gynaecology (to Macclesfield);
Urology (to Macclesfield);
Respiratory Medicine (to Knutsford);
General Surgery (To be confirmed);
Breast Surgery (to Macclesfield);
Paediatrics (to Oakenclough Children's Centre, Colshaw Farm);
Audiology (to Macclesfield);
Plastic Surgery (to Congleton);
Midwifery (to Oakenclough Children's Centre, Colshaw Farm);
Community Dental (to Weston Dental Clinic, Macclesfield).
In the 12 month period from February 2016 to February 2017, 2713 patients attended these clinics, 1095 of which lived in the SK9 area.
405 of these patients were registered with a Handforth Health Centre GP Practice so are assumed to live in Handforth; a further 586 from Wilmslow and 94 from Alderley Edge. (These numbers do not include Community Dental Services, which are commissioned by NHS England.)
East Cheshire NHS Trust intends to relocate these services to other sites available to their organisation giving patients the choice of travelling to Wilmslow, Colshaw Farm, Wythenshawe, Macclesfield, Cheadle, Stockport or Poynton.
The following services will continue to be provided by East Cheshire Trust from Handforth Health Centre, subject to final negotiations with partners: Community Nursing Services; Epilepsy Clinic; Physiotherapy; Continence; Cardio Respiratory Diagnostics; Paediatric Speech and Language Therapy; Parkinson's Clinic; Heart failure Clinic; Weight Management; Anti-coagulant Clinic and GP Out-of-Hours.