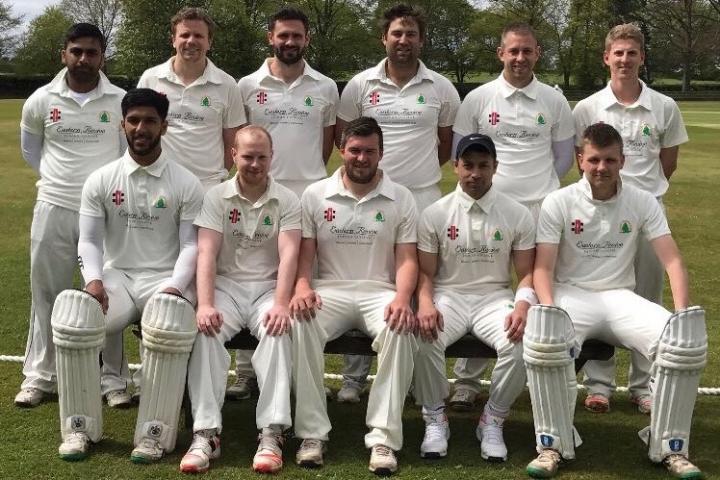 1st XI Team
On a very hot day down at Upcast Lane, Lindow hosted Bredbury St Marks who won the toss and decided to bat first. Lindow's opening bowlers Tim Young (3-66) and Alex Mathews (2-35) started really well getting a wicket a piece leaving them 15-2 but major Khan (70) came to the crease and played aggressively taking his chances and getting away with it while the other batsmen steadied the ship getting them to a respectable total of 201.
Lindow got of to the worst possible start losing a wicket in the third over. This brought Tom Parfett (63) to the crease with Ryan O'Brien (27). Both played very careful innings getting the home side into a position they wanted to be in. Leaving it for the aggressive hitters of Jamie Peel (37), Jahangir Mustaq (18) and Liam Castellas (51*) who finished the game of with 16 balls remaining to give lindow a much needed 25 points.
2nd XI Team
Lindow 2nd XI put up a brave fight but ultimately lost to a better team in Ashton-On-Mersey on Saturday.
Under a punishingly hot sun AOM had first use of a superb batting wicket and took full advantage of the conditions in amassing 275 all out. It was hard work for the Lindow bowlers who all toiled stoically in the heat, but only spinner Matthew Ramsden had any real reward taking four wickets for 67. The home team were actually dismissed within 47 overs and the extra three overs that Lindow had to bat as a consequence later proved highly significant.
It was a tired team that set off in pursuit of it's target and some excellent AOM bowling meant that Lindow faced a real challenge. Ian Park batted bravely and skilfully for an excellent 82 but wickets fell regularly at the other end. With eight overs remaining, AOM needed just the one wicket for victory but met with stubborn resistance from youngster Tom Rae and veteran Khalid Ahmed. Had the innings been restricted to the usual 50 overs a draw would have been salvaged but unfortunately the edge of Ahmed's bat was found on the last ball of the 52nd over to consign Lindow to defeat, all out for 186.
There was no 3rd team match this week.
Match report by Angela Yore.
Tags: