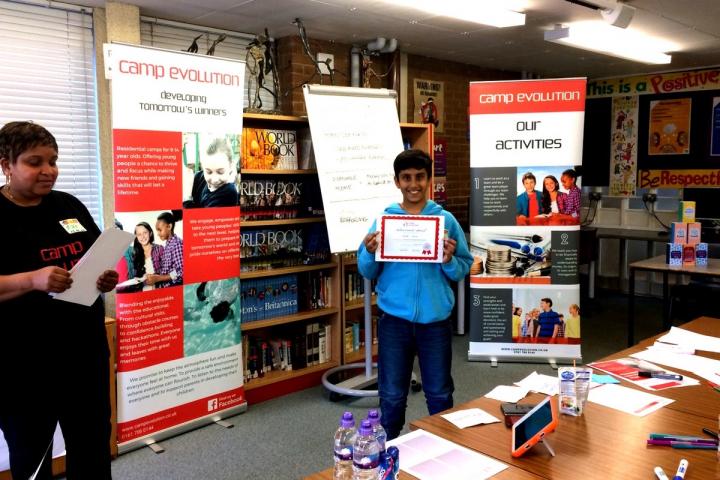 Promotional Feature
One of the many challenging aspects of growing up can be learning how to form healthy money habits. From an early age, children observe everything and everyone around them, soaking up examples of life and, when it comes to money, parents typically become primary role models.
Money: a validator or facilitator?
We all have a relationship with money, irrespective of our bank balance. The world is made up of careful planners and savers, compulsive spenders, reluctant spenders, misers and so the list goes on. Some see money as an extremely important validator of their status and influence, others see money as a facilitator or a necessary evil. Money can render people anxious and fearful but it can also generate an addictive source of pleasure and adventure. Most of us though fall somewhere in between.
It's no real surprise that parents set very different examples to their children depending on where they are positioned on the 'money-relationship' spectrum.
On the one hand, financially careless parents often prove to be very poor role models, as do parents who regularly concede to their children's demands. They unwittingly set the stage for an increased risk of overspending in later years. On the other hand, parents who choose to give weekly pocket money allowances, encourage their children to adopt financially responsible behaviours from an early age and those who include their older children in financial discussions, demonstrate the realities of money by introducing their children to some of the real-life choices adults have to make.
Family fortunes
Money can have an extreme bearing on a family's wellbeing as money worries often impact on both emotional and physical states. A study by the Williams Group in the US found that 70% of high-net-worth families had lost their fortunes by the second generation, and that percentage increased to a staggering 90% by the third generation. The key factors identified as contributing to the collapse of these fortunes included lack of communication between family members and failure to prepare younger generations for future financial responsibilities. Moreover, by the very nature of their comfortable standard of living, second and third generations often lacked their predecessor's discipline and determination; their forefathers so often having been driven by sheer necessity to survive and a desire to create a legacy.
Educating kids about money
Many parents though, find it difficult to talk and to educate their children about money. Money is seen by many families as one of those unmentionable subjects that makes everyone feel ill at ease. But, by avoiding the subject of money, parents not only fail to teach their children how to manage money, they can also perpetuate the taboo associated with money. The results can be very detrimental to children. Left with no clear understanding of money or positive examples to follow children can go on to make ill-informed choices and suffer the inevitable consequences. Children could miss out on opportunities to better their lives or worse, drift towards illicit and dangerous ways of making money fast.
Given the many changes in society, technological developments and increasing digitalisation in almost every area of our lives, children today face far more uncertain prospects than we did, and almost certainly more challenging future financial choices. The onus is on us to prepare and equip children with the knowledge and skills needed to make more informed financial choices.
One company that recognised the challenge many parents face when it comes to talking and educating children about money is Camp Evolution. Their half-day Finance for Tomorrow workshops are designed to cater to the financial awareness needs of 9-14-year-olds. Why 9-14s? This is a transitional stage of childrens' lives where they typically begin to develop their relationship with money and form the habits that will stay with them. Bad habits formed at an early age are more difficult to break as the years pass.
What's in the workshops?
Each workshop is finely tuned to the individual needs of children attending on the day. The first activity involves children mind-mapping what they know about money. Fundamental areas covered include ways to earn, manage, grow and save money. Collaborative exercises include estimating family expenses for one month, introducing children to the multitude of expenses families incur. So many children never stop to consider what it costs their parents to keep the family wheels turning. The workshop also includes inspiring teen entrepreneurial success stories. Camp Evolution UK achieved just the right balance to ensure their workshops are formative, fun and affordable.
Camp Evolution UK will be coming to Wilmslow with its Finance for Tomorrow workshop on Saturday, June 17th from 1 p.m. to 5 p.m. Tickets cost just £15 and are available via Camp Evolution's Eventbrite page.
If you would like to find out more about Camp Evolution UK's residential camps in Cheshire or their financial awareness workshops across the UK, email Ezi, call her on 0161 706 0144 or visit the company website at www.campevolution.co.uk.
Connect with Camp Evolution UK on social media:
Facebook https://www.facebook.com/CampEvolutionUK/
Twitter https://twitter.com/campevolutionuk
Instagram https://www.instagram.com/campevolutionuk/
Tags: