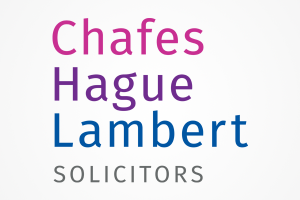 Promotional Feature
Chafes Hague Lambert Solicitors has just donated an amazing £12,257.84 of dormant funds to The Christie.
These dormant funds are made up from a variety of reasons, a couple of examples are; it could be that the amount is too small or the client doesn't cash a refund cheque.
We did of course work very hard to find clients to return the money to, this included searching the internet and contacting the Department of Work and Pensions. But when we still couldn't find the clients, Chafes Hague Lambert made an application to the Solicitors Regulation Authority to release the money to charity.
This year, the donation will be used on a particular project called '100 Voices' – where Christie patients towards the end or beyond their treatment will be invited to reflect on their journey, promoting their emotional, psychological and physical recovery and creating a chorus of cancer voices highlighting the experience of having the disease.
Practice Manager Caroline Calverley said, "We explored every possible way of ensuring the money was given to the rightful owners but our leads were exhausted. With the approval of the SRA we are delighted to give this money to The Christie. This is not the first time we have been able to donate these funds, and we have now donated over £37,000. This time the money will go towards helping develop the 100 Voices project which will help patients towards the end of their treatment and/or entering a period of recovery, remission or readjustment."
Ben Heyworth of The Christie charity, said: "We are grateful that Chafes Hague Lambert pursued the option of donating these dormant funds to The Christie. These types of donations enable us to pursue vital, innovative, exciting new work which directly benefits people affected by cancer, their families, our staff and the local community.
Caroline says "we are always delighted to support The Christie because so many of our employees' lives have been touched by their amazing effort and support".
The Christie charity supports the work of The Christie NHS Foundation Trust through its fundraising activities, and delivers projects, equipment and improvements that are over and above what the NHS funds. The charity has over 43,000 supporters who helped raise £15.9m last year.
The Christie NHS Foundation Trust has been ranked 'Outstanding' by the health regulator the Care Quality Commission which referred to it as 'exceptional' and 'a leader in its field'. It commended the Trust not only for its effectiveness and care, but highlighted its work in shaping the future of cancer care and noted the reach and influence of its clinical research projects.