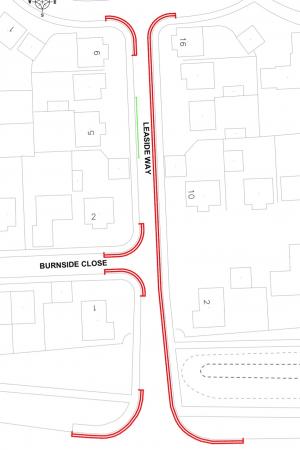 Cheshire East Council is proposing to introduce parking restrictions on a residential road following complaints about obstructive parking.
Having considered a number of proposals, in order to improve road safety, the Council is now suggesting introducing double yellow lines along some parts of Leaside Road.
Simon Wallace, Senior Traffic Engineer Cheshire East Highways, said "Cheshire East Highways have been in discussion with the Police, Local Councillor Rod Menlove and Wilmslow Town Council to agree a proposal that would improve safety and still allow some parking within areas where it is safe to do so.
"The proposed restrictions will aid the safe movement of vehicles but still allow adequate parking within safe areas. Cheshire East Highways will consider access protection markings outside properties directly affected by the proposals to ensure reasonable access to those properties."
Residents will shortly be consulted on these proposals, which the Council says are the final ones because they have exhausted all other avenues.
Simon Wallace added "The previous two consultations in your area showed no agreement among residents so no scheme could be progressed. This is the third and final opportunity to consider accepting or rejecting parking restrictions."
Key
Red lines - Proposed "Prohibition of waiting at any time"
Green lines - Proposed "H-Bar".
Tags: