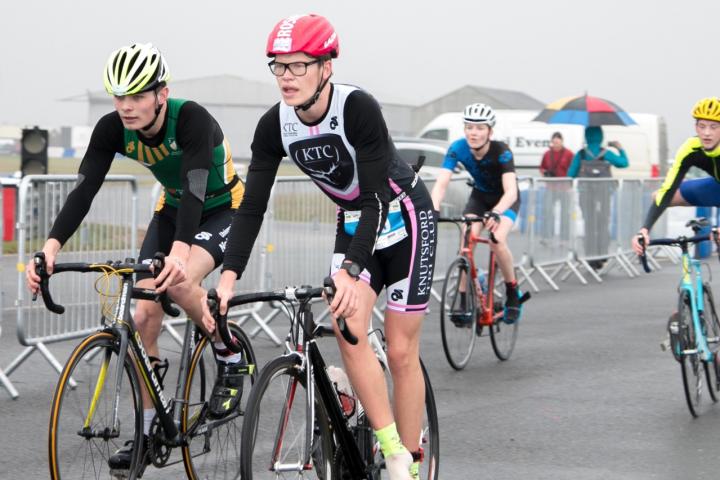 A 17 year old student at Wilmslow High School sixth form has qualified for the under 20 age group 2017 World and 2018 European Duathlon championships at the first time of asking.
In August Matthew Braybrooke will be travelling to the World Championships in Canada to represent Great Britain. He is also training to qualify for the under 20 age group triathlon in Rotterdam in September of this year.
Matthew said "I took up running to begin with, competing in the local 'park run' and several other local running races with the aim of improving my fitness. This led to running comprises of swim, bike & run."
He won the under 20 age group at the Wilmslow Triathlon, finishing 18th overall, and since then Matthew has worked throughout last winter, balancing training with his A level studies and his sporting goals.
Matthews form tutor Mrs Sivner said "Matthew has shown real commitment with his A level studies, his triathlon training and also completing his 'Gold' Duke of Edinburgh award. It's a real life skill to achieve such a balance."