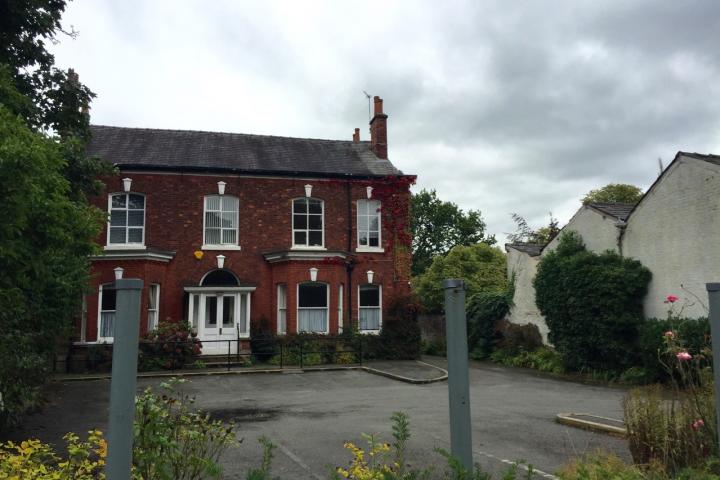 Revised plans have been submitted to demolish a vacant clinic and house on Alderley Road and replace them with a three storey building containing 12 apartments, along with a six bed detached house.
Williams Developments have submitted the application following the refusal of a previous scheme (16/3285M) for 21 apartments and a detached house which members of the Northern Planning Committee rejected in February by 11 votes to 1.
The initial plans were refused because the proposed building would over-dominate the surrounding site and, due to its height and proximity to the road, it would have an unacceptable impact on the street scene.
The revised plans (reference 17/2117M) are for 12 three-bedroom apartments and a single detached dwelling which will be predominantly two storey and have 6 bedrooms.
The site comprises three plots of land: 77 Alderley Road- occupied by the former and now vacant Fernleigh Consulting Clinic; 79 Alderley Road – occupied by a residential property and a vacant garden plot, adjacent to No 13 Greenway and accessed from there.
The plans can be viewed on the Cheshire East Council website by searching for planning reference 17/2117M. The last date for submitting comments is June 1st and a decision is expected by 21st July.