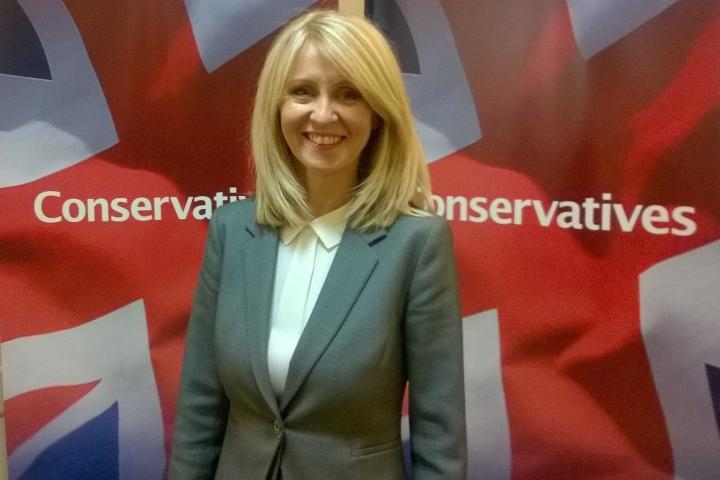 Esther McVey has been selected as the Conservative parliamentary candidate for Tatton in the upcoming General Election on June 8th.
The former MP for Wirral West has had a high-profile political career as Employment Minister and as Minister for Disabled People.
Outside of work Esther, established the charity, If Chloe Can, providing career advice and work experience places for pupils and helped deliver the annual North West Business Women's Awards
Commenting on the selection, Esther said: "I am delighted to have been selected as the Conservative candidate for Tatton and I would be honoured to represent it, working hard in Westminster to be a strong local voice on the issues that matter to local people.
"My priorities are be to ensure young people in Tatton get the best start in life. I will also be a champion for local businesses across the constituency and fight to ensure the protection of our beautiful countryside.
"Every vote will count in this General Election to help strengthen Theresa May's negotiating position on Brexit.
"So on June 8th, the choice is clear, Theresa May's Conservative Team providing strong and stable leadership for the United Kingdom, or a divided Labour Party, propped up by a Liberal Democrat, SNP coalition of chaos led by a failed and bumbling Jeremy Corbyn that will put our nation's future at risk.
"I look forward to engaging with local residents and standing up for Tatton."
Esther McVey will be up against Liberal Democrat candidate Gareth Wilson, who stood against George Osborne in 2015, and Nigel Hennerley who has been selected to stand as Green Party candidate.
The Labour Party have yet to select their candidate to contest the Tatton constituency in June's General Election. At the time of publication we are also unaware of any other candidates who need to submit their application by Wednesday May 11th.
Photo: Esther McVey (By Eric The Fish from UK - Hoylake 10K Winner Greg Jones, CC BY 2.0.