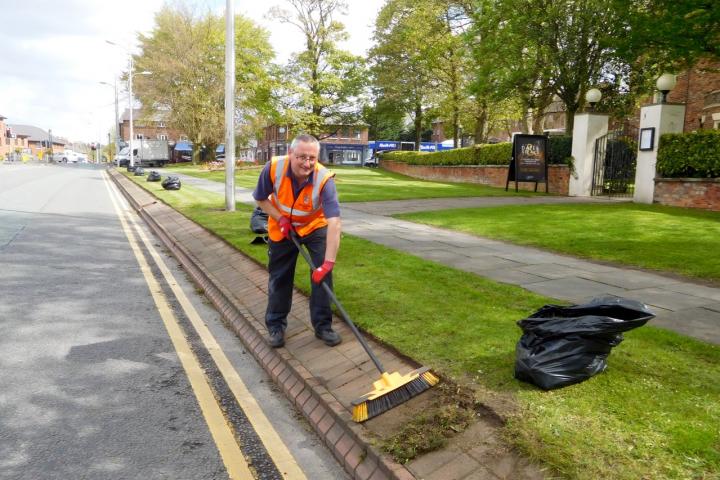 A handyman appointed by Wilmslow Town Council is focusing on improving the appearance of the town centre so Wilmslow can make a real impact in this year's North West In Bloom competition.
Having scooped Gold for the past 3 years, Wilmslow is not resting on its laurels but working hard to bring home another Gold award.
Paul Redwood, who works one day a week for the Town Council, was cutting back the grass verges and weeding along Alderley Road this morning before moving on to tidy up outside the station this afternoon.
Paul told me "One of the aims is to make a real impact for Wilmslow In Bloom and make the whole place look a lot neater and tidier. It was already looking pretty good but we want to do the detail stuff as well."
Following a three month trial, Wilmslow Town Council agreed at their meeting last week to make the arrangement more permanent and extend the agreement until March 2018.
To help the Town Council take a proactive approach to improving the street scene email the Town Clerk or phone the Town Council office on 01625 402907 to report any streetscene maintenance issues.
Photo: Paul Redwood tidying up Alderley Road.