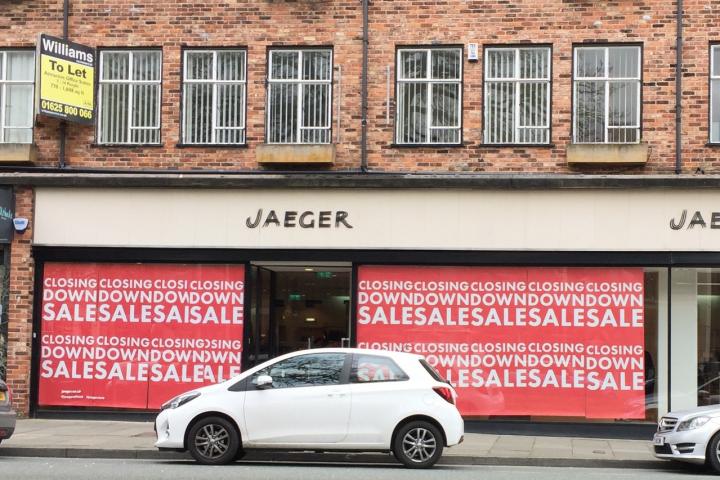 Having fallen into administration earlier this month, Jaeger is closing its Wilmslow store and making nine people redundant.
The British fashion chain, which was founded 133 years ago, is set to close 20 stores across the country resulting in the loss of 165 jobs.
Following failed attempts by private equity owner Better Capital to sell the struggling chain, AlixPartners were appointed Administrators on 10th April.
A spokesperson for AlixPartners said "Following consultation with all appropriate stakeholders it has become apparent that the operating costs of a number of stores are financially unviable given the Companies' difficulties.
"As a result, the Joint Administrators have made the difficult but necessary decision to commence a programme of store closures. We can confirm that all employees at these stores will be paid for the duration of the process."
"In addition to the store closures the administrators have had to take a similarly difficult but commercially necessary decision to make a total of forty-four redundancies in Jaeger's head office and distribution function, impacting thirty-two and twelve members of staff respectively."
Tags: