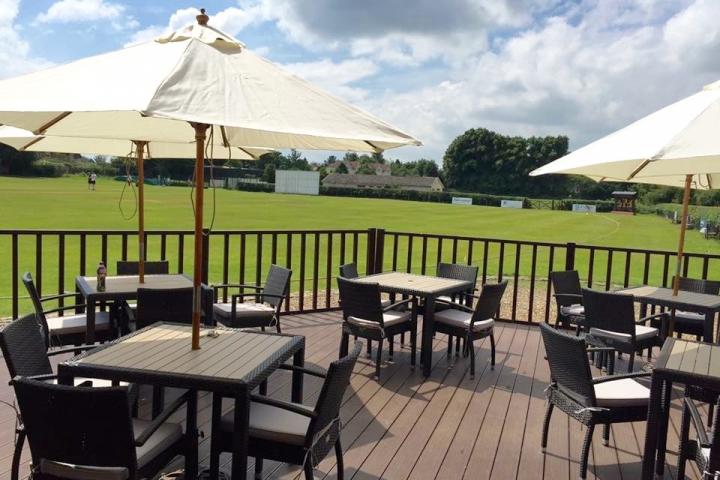 Promotional Feature
Further investment in the facilities at Lindow Cricket Club's Upcast Lane ground makes it the perfect place to play and watch cricket, host a party and to socialise with friends.
A new training facility, electronic scoreboard and sun terrace were built for players and spectators last summer, and over recent weeks a fantastic new entrance and patio have also been added. This has been complemented by a clubhouse renovation, which now offers draught lager, free wi-fi, easy access for wheelchairs and prams, a disabled toilet, high-chairs, a baby changing unit and a card payment machine. The clubhouse bar is open to all from 5pm every Friday and from 2pm every Saturday and Sunday.
Things are equally exciting on the pitch as the club's three senior teams gear up for their second season in the Cheshire County League, with the squad of players strengthened over the winter. The club's 14 junior teams is a new record and for the first time includes a girls team, who will be making their debut on April 30th. With more Cheshire call-ups for the club's juniors and the ground booked in to host County junior games, Lindow is fast becoming known as one of Cheshire's leading clubs for junior player development.
There are a range of options for players of all ages and abilities:
All Stars Cricket programme for boys and girls (Reception year to year 2)
Junior teams for boys and girls (year 3 upwards)
Girls team (years 3-6)
Three senior teams covering all abilities
The club's continued growth is due to its own fundraising efforts and the sponsorship support of local businesses. In particular, Eastern Revive restaurant who have just become the club's main sponsor on an initial three-year deal. Sponsorship is available from as little as £50 and the club also offers Social Membership for only £25 a year.
Click here to view 'Lindow Cricket Club 2016 season review.'
For more information on playing cricket, clubhouse hire or sponsorship and membership opportunities please contact David (07860 955451) or email enquiries@lindowcc.co.uk or message the club via Facebook, Twitter or the club website www.lindowcc.co.uk.
Tags: