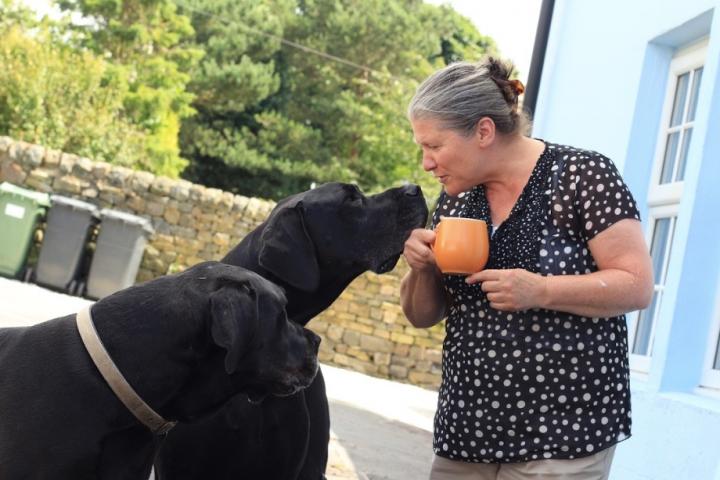 Promotional Feature
I have been a full-time, professional house and pet sitter since September 2015, following a 40 year nursing career.
My clients have been dogs, cats, chickens, sheep, geese etc who have all (we won't include the pitbull wrapped up in a labrador's coat) been a sheer delight to care for and given me invaluable insight into animal psychology and care.
Having made my way through Wiltshire, Oxfordshire, Derbyshire and most points East of the Channel, I have ended up back in Cheshire, where I had such a marvellous time last year, met some wonderful people and thoroughly enjoyed myself.
The lifestyle gives me plenty of time to care for my charges, watch the wildlife (the sight of my first yellowhammer took my breath away; the fox creeping along the hedge...), study the stars, write my books and just generally unwind a mind stressed to the max by my previous career - I really would recommend this way of life to anyone! I have had the pleasure of exploring places in the England I love that I won't normally have been able to access.
Plenty of adventures and funny things will come your way - I fondly remember the Persian cat using his litter tray next to me on the toilet!
You do, however, need to be happy with your own company for long periods of time, have a passion for animals of all shapes and sizes, be adaptable to all sorts of strange (camels spring to my mind) and not so strange situations and be able to smile at demanding owners... think you can hack it? I would love to give you the low-down as how to survive as a full-time house & pet sitter because I think I am the only one in Cheshire - please contact me if you know that I am wrong!
Looking forward to hearing from you,
Marcia (McGrail) on Homeminderuk.wordpress.com