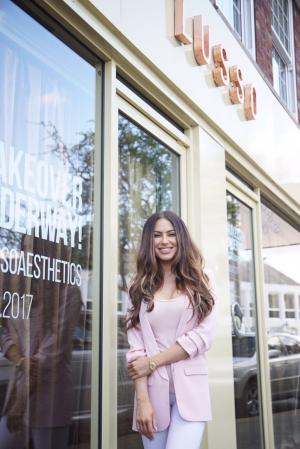 Promotional Feature
The UK World Beauty Fitness and Fashion champion is bringing her experience to the luxurious pampering venue in Wilmslow.
Business woman Jade, will be offering a range of high-end aesthetics treatments, therapies and styling in five-star surroundings.
Jade, who has nearly half a million followers across her Social Media accounts, following her fitness and nutrition plans, is putting her business background to good use with the new project.
And the law graduate and former accountant can't wait to get hands-on at the spectacular salon.
Jade said: "It feels like the perfect time to expand my empire! Lusso provide a range of high-end treatments and I'm looking forward to taking the business to the next level with a wider range of treatments including aesthetics'
"It feels great to be using my experience to help women feel and look their best at the salon."
The salon will re-open with a star studded launch event on the 20th of April.
Lusso, a successful salon in the heart of Wilmslow, previously run by Marilena Nitu who has moved on into the property business within cheshire, is proud of its reputation for top-class service and attention to detail, ensuring clients leave looking and feeling amazing, inside and out.
Tags: