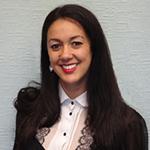 What a difference a day makes in Cheshire Police. Seems like only yesterday our Police & Crime Commissioner David Keane was threatening to cut 26 front line police officers unless the public agreed to pay an extra 2 per cent on the policing precept.
What he didn't tell us was that at the same time he was pleading poverty he was interviewing for a Deputy on a pro-rata £50K fixed term 12-month contract.
Now I don't know whether Mr Keane needs a deputy or not but given the clear and present danger of losing 26 front line officers I'd have thought a little self-sacrifice in the executive offices might have been in order.
I'm sure the successful candidate Ms Sarida Dirir is a jolly fine lady but her fellow Salford Councillors see it rather differently.
It was revealed that Councillor Dirir had known David Keane, the current Cheshire Police and Crime Commissioner, for twenty years and that her parents were both joint ward councillors with him in Warrington.
Councillors at the panel hearing said that when Mr Keane wrote to them about the provisional appointment (of Ms Dirir), he hadn't informed them that he'd known her for twenty years.
Councillor Dawson continued... "I struggle to see how you're going to get away from people saying that you don't have independence given what you've said. When the Commissioner wrote to us he didn't tell us that you'd had this twenty year relationship..."
Doesn't that sound rather familiar?
Let us review the clues:
While our Crime Commissioner was pleading poverty and the possibilty 'losing' 26 front line officers he was appointing someone he'd known for 20 years as his £50K a year deputy.
Commissioner Keane decided not to reveal his 20-year relationship with Ms Dirir to councillors.
Out of 21 applicants for the post the most suitable candidate just happened to be someone he had known for 20 years.
Either Commissioner Keane doesn't comprehend the scepticism with which people will regard this appointment or he doesn't care. Either way it does not enhance his reputation.
Given his force's ongoing investigation of certain Cheshire East councillors one may have expected Mr Keane to avoid this scenario like the plague. Obviously not.
It's going to take a lot more than a good press release to stop accusations flying around Cheshire Police HQ and the rest of the county.
'Move along there's nothing to see,' isn't going to cut it.
Banged to rights is probably more appropriate.
The views and opinions expressed in this column are those of the author and do not necessarily represent those of wilmslow.co.uk.