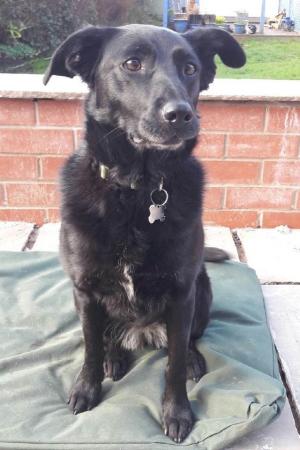 Lexi came to us as the last resort having been ejected from FOUR previous classes for her anti social behaviour.
It didn't take long to establish the source of her aggression was fear.
Once the fear was removed a chrysalis emerged capable of learning complicated exercises at record speed.
 This week she attempted her very first Silver Obedience test and gave a flawless performance with no prior knowledge of the exercises whatsoever.
In 20 years of training dogs I have never seen any dog do this.
 After years of rejection Lexi is now a star performer and a real sweetheart.
There is no such thing as an unsolvable dog problem. I've seen too many so-called Devil Dogs turn into loveable companions to be impressed with any problem.
Every summer I tour the county with my Canine Behaviour Clinic and at every event dog owners tell me heart breaking stories about their 'unsolvable' problems only to see them melt away before their eyes. It isn't magic... it's understanding. You can do it... trust me.
Saturday March 25 I am at Astbury Mere visitor centre Congleton and on Sunday March 26 I will be in the centre of Macclesfield at the famous Treacle Market. I shall be there from 10 am to 3-30pm both days ready to work directly with YOUR dog.
You can email me for an appointment or text me on 07590-560012 or you can simply turn up on the day and I will see you and your dog ASAP. The only cost is a £10 charity donation to Animal Support Volunteers.
If you have a dog problem this is your chance to get it fixed. If you have never been to Treacle Market do come it's a real treat. You will not be disappointed.
Tags: