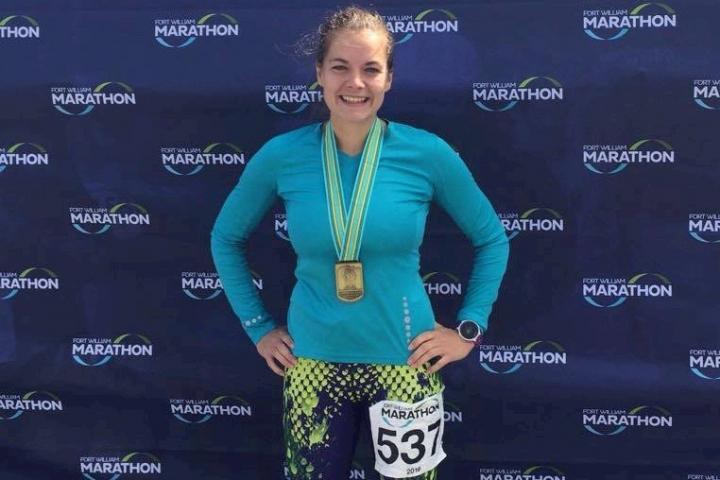 A long distance runner from Irlam is attempting to break a Guinness World Record when she takes part in the Waters® Wilmslow Half Marathon at the weekend.
Shantelle Gaston-Hird, 29, is aiming to run the 13.1 mile race on Sunday, 19th March, backwards to earn herself a World Record whilst raising money for the anti-bullying charity BulliesOut.
She told wilmslow.co.uk "I decided to run for BulliesOut charity to raise awareness to youngsters that feel alone and to show them help is there. The idea of running backwards is to show to people that they shouldn't be afraid to stand out from the crowd. The record attempt is to show people that doing something different or being different can be a great thing."
As an experienced distance runner, Shantelle has already completed 5 marathons and 6 ultra marathons and although this will be the first time she has run the Wilmslow Half Marathon, she has already run the Chester half backwards in 2014, although this was not a World Record attempt.
Shantelle added "I have completed a half marathon backwards before so I know that I can do it and the training times have been at the pace I want. There is more pressure this time round as I am going for the record, but all of this is in aid of BulliesOut and the incredible support they provide young people. I have a good team helping me and I have a stubborn mind so I am confident that I will get this."
In order to be awarded a Guinness World Record Shantelle will need to provide quite a lot of evidence, including video evidence of the race, witness statements from the race director plus another individual, a statement to verify the course length, photographic evidence before, during and after the event and an official race time.
The Waters® Wilmslow Half Marathon will be run on Sunday, 19th March, setting off from Wilmslow Rugby Club at 10.30am, and online entries are still available until Friday.
Tags: