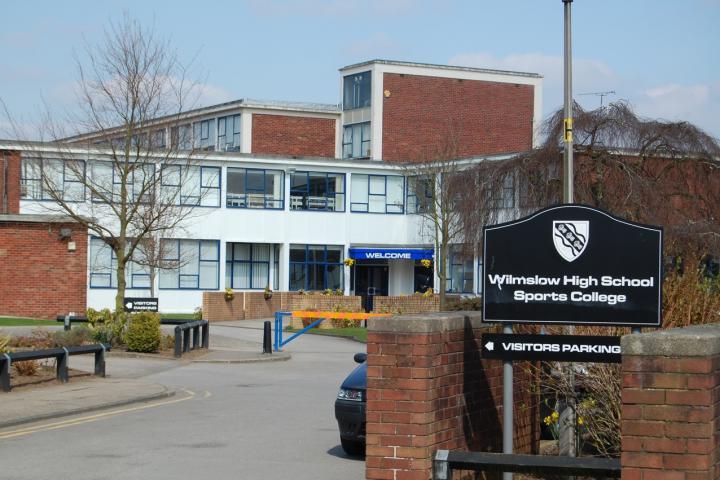 Across the borough Cheshire East Council offered first preference places for more than 93% of secondary school applicants this year, which was down 2% on the borough's first preference offers for 2016 of 95%.
However, of the total number who requested Wilmslow High School as their first choice 87.9% were successful, with 45 students losing out. This was up from 2016 when only 78.2% were successful in securing their first preference of Wilmslow High School and 83 students missed out.
Wilmslow High School had 300 places to allocate for the academic year beginning September 2017 but the total number of applications for places at the school was 597, down from 652 in 2016.
Due to the high number of applications in the north of the borough, a decision was taken by Cheshire East Council to request admission to some schools above the Published Admission Number. Wilmslow High School was one of these schools and as a result 326 places have been allocated.
Headteacher Dr James Pulle explained "On the secondary school admissions national offer day (1st March 2017), Cheshire East Council were able to offer places at Wilmslow High School for September 2017 entry to all applicants who currently attend a feeder primary school to Wilmslow High School and who live in the school's catchment area.
"This was achieved by it being agreed that for September 2017 entry there could be 26 offers of places made above the Published Admission Number of 300."
The local authority says it will make additional resources available to the school to meet the needs of children following the 'accept and decline' process.
Dr James Pulle added "Families who have received the offer of a place have until the 15th March 2017 to accept or decline it. It is important to respond by this date because there are likely to be families in or near Wilmslow who might wish to take up any places that become available."
In total, 97.73% of Cheshire East residents have been offered a place at a school of their choice for September 2017. The number of applications received for school places in Cheshire East remains high in 2017, with a total of 4,866 applications. These included 989 from non Cheshire East residents.
Councillor Liz Durham, Cheshire East Council cabinet member for children and families, said: "Our schools in Cheshire East have a well-deserved reputation for excellence, with 95.1 per cent rated good or outstanding by Ofsted. This leads to a significant number of applications from outside the borough.
"Because of this, and our desire to offer parents places in a local school of their choice, extra resources are being made available to make this possible."
Councillor Rachel Bailey, leader of Cheshire East Council, said: "To be able to say to such a high proportion of parents that they have been given their first choice of school for their child is further recognition of our first-class education service in Cheshire East. I believe our team have reached this phenomenal achievement in a challenging landscape.
"We know that access to a school of choice is an important issue for families and our record demonstrates, once again, that Cheshire East is a great place to live and to learn."
The local authority is in the process of reviewing school capacity across the borough, due to housing developments and the increasing demand for places in some areas.
If parents or carers have any queries about secondary school admissions they should contact the Cheshire East School Admissions Team on 0300 123 5012 or refer to the information available online.
Tags: