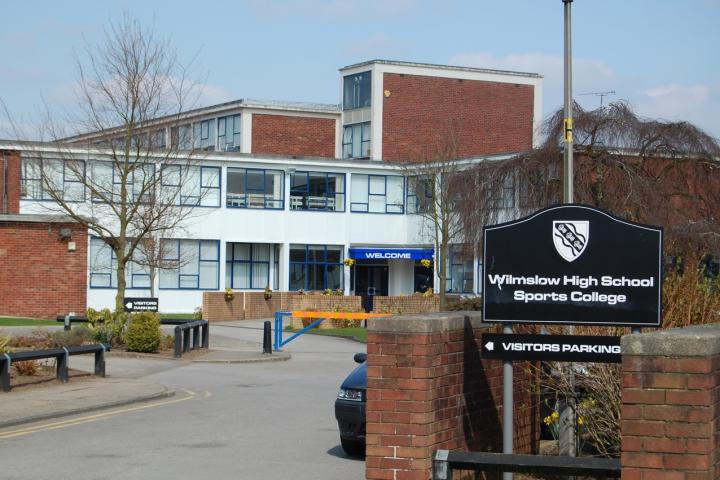 According to the latest figures local schools are set to lose over £1.8 million from their annual budget by 2019 under the Government's new funding formula.
The government is proposing to introduce a National Funding Formula in 2018-19, which is designed to deliver a transparent funding system where the amount of funding children attract for their schools is based on need and is consistent across the country.
However, according to the National Union of Teachers unless the Government allocates more money, schools will lose £3 billion a year in real terms by 2020.
The new system will result in a cut in budget for every primary school in Wilmslow, Handforth, Styal, Alderley Edge, Nether Alderley, Chelford, Mobberley and Mottram St Andrew, as well as Wilmslow High School.
Figures published by the NUT show that our 14 local state schools (excluding Wilmslow Grange which they did not have figures for) would be over £1.8 million a year worse off if the government introduced the proposed National Funding Formula, whilst Wilmslow High School would be worst hit.
According to the NUT, the local High School would have its budget slashed by £669,000 a year, which would result in £443 being lost for every pupil and the equivalent of 18 teachers being lost based on the average teacher salary at Wilmslow High School.
In total across the 14 local schools the funding cuts would result in the loss of 45 teachers along with 1 teaching assistant at Lindow Community Primary School and the average amount that would be lost for every pupil would be £450.
Mark Unwin, Headteacher at Wilmslow Grange Community Primary School, said "We are concerned about the recent draft of the National Fairer Funding Formula and are working closely with Cheshire East Local Authority; headteachers and governors to lobby for an increase in the basic funding per pupil, so that we can continue to offer an exceptional education for the pupils at our school.
"We hope that the Government ensures that children in all schools in Cheshire East receive a comparable amount of funding, and level of support, as pupils in other local authorities nationwide."
Speaking about the proposals Dr James Pulle, Headteacher at Wilmslow High School, issued wilmslow.co.uk with the following statement:
The website put together by an alliance of education sector unions has certainly been grabbing public attention.
It does an excellent job of highlighting the magnitude of the challenges currently facing funding for schools in particular, and all public services in general.
The real terms funding cuts it describes have already had an impact on school budgets nationally as a result of unfunded
increases in employer pension and National Insurance contributions
nationally determined pay rises
requirements for schools to purchase services previously provided without charge by the Local Authority
Consequently in secondary schools across the country there have already been significant cuts to spending on
maintenance
ICT infrastructure
teaching and learning resources
extra-curricular programmes
specialist GCSE and A-Level courses
Although student numbers at Wilmslow High School have continued to rise over recent years, with there now being 2003 students on roll, the school has fewer teachers, learning support assistants and other support staff than it did five years ago.
Fortunately, because the school has been creative in both managing costs and increasing income, there has been limited impact so far on individuals. Consequently the school cuts website exaggerates when it suggests that the school would lose 18 teachers
However, if the National Funding Formula is introduced as currently proposed it will have a major impact on the student experience of schooling in Wilmslow, across Cheshire East and many other areas of the country.
The key change to the proposed National Funding Formula for schools that campaigners are arguing for is to restore the basic per pupil element of the national schools budget to current proportions.
Parents, carers and other members of the community have already contributed to this campaign powerfully through writing to the local MP, George Osborne. He has responded to each individually and written a general letter of support that we have been pleased to share.
His letter backs the school's message that as many parents as possible should respond to the Department for Education's consultation. After half-term the school will be submitting its own formal response and we will share this with parents and carers then so that it can help inform their own personal responses.