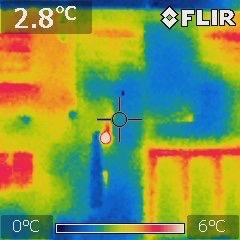 Transition Wilmslow are hosting an open meeting to discuss how we can use energy in our homes more efficiently and the possibility of a green energy generation hub in Wilmslow and Macclesfield.
Andrew Backhouse of Transition Wilmslow will talk about how people can reduce energy use in our homes and how to get a free energy survey.
Mike Rance from Go-Lo Macclesfield will talk about the potential of green energy generation and battery storage based on experience gained in an ongoing project to evaluate battery storage in social housing in Macclesfield and Knutsford. The potential for larger scale green energy storage hubs will also be discussed
The speakers will then be joined by Frances Hill (Centre for Alternative Technology) and Geoff Levermore (University of Manchester) on a discussion panel, chaired by Anthony Jones (Manchester University)
The meeting will take place on Thursday 9th March 2017 at the Friends Meeting House, Bourne St., Wilmslow, 7.30-9.00 pm. Entrance is free with donation for refreshments. All are welcome.
Mike Rance of Go-Lo-Macclesfield said "The potential is there to establish community energy hubs by installing solar arrays on the roofs of local amenities with associated battery storage to provide lower cost energy for the benefit of the local community."
Andrew Backhouse said "We can do so much by making lots of small savings in energy use in our own homes and its fun thinking about these things."
For more information contact transitionwilmslow@gmail.com.
Tags: