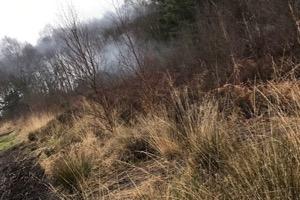 Firefighters were called to put out a small fire at Lindow Moss on Sunday, 12th February.
A local dog walker alerted the fire service after spotting some youths stocking a fire near Newgate just before 2pm.
One fire engine from Wilmslow attended and a water backpack was used by firefighters to put out the small fire in the open, which had been started deliberately.