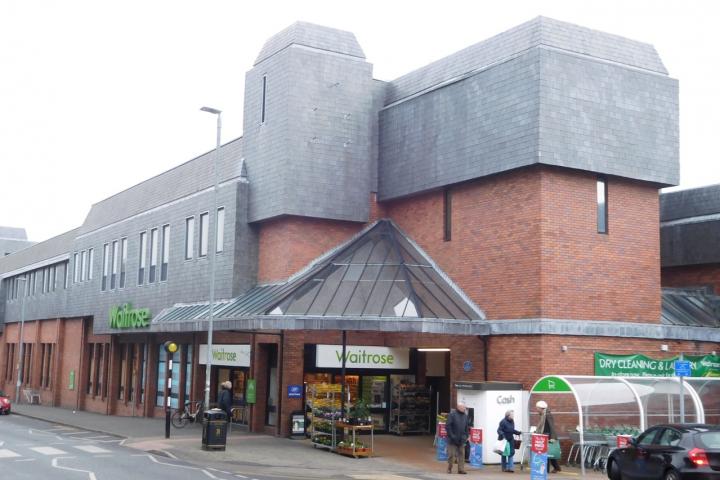 A Wilmslow supermarket has submitted a planning application to allow them to continue to spread their deliveries throughout a full 24 hour period and undertake a limited number of night-time deliveries to their Wilmslow store.
Waitrose is seeking permission to make permanent, the temporary consent that was previously granted for eighteen months in February 2016 (Ref: 15/5842M). This allows for twenty four hour deliveries to the store, with no more than three deliveries permitted between the hours of 10pm and 6am on any day.
The reason given for the temporary permission, which expires in August this year, was to enable continued control and appraisal to ensure it would not have any unacceptable impact on any adjoining amenities.
The application states "We understand that no noise related complaints have been received from neighbours about the extended delivery hours following the implementation of planning permission. The application therefore seeks to regularise the planning position and allow for the variation of this condition on a permanent basis."
Planning permission was granted in May 1982 for the erection of a supermarket and included Condition 9 that restricted deliveries to 7am to 8pm Monday to Friday. Subsequently planning permission was granted in December 2005 to vary the condition to allow deliveries between 7am and 8pm Monday to Saturday and 8am and 6pm Sundays and Public Holidays.
In 2011, following a 12 month temporary period during which no complaints were received, the delivery hours were extended to between 6am and 8pm Monday to Saturday and 8am and 6pm on Sundays and Public Holidays.
This planning application which is seeking permanent permission for "Twenty four hour deliveries to the store are permitted but no more than three deliveries are allowed between the hours of 10:00pm and 6.00am on any day" can be viewed on the Cheshire East Council website by searching for planning reference 17/0676M. The last date for submitting comments is 8th March and a decision is expected by 4th April.
Tags: