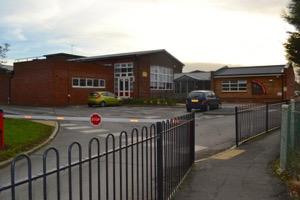 Plans have been submitted for the construction of new nursery and pre-school in Wilmslow.
Oakdean Nursery is seeking permission to demolish a pre-fabricated nursery building at the end of Tudor Road and replace it with a new permanent nursery and pre-school building.
The existing single storey mobile building is used as a pre-school by Oakdean Nursery who also currently run a children's nursery on the adjoining Wilmslow Academy site.
The proposals are for a two storey building with accommodation in the roofspace, located on a similar area of the site as the existing building with nine car parking spaces to the front of the site, as existing.
The internal layout has been split to provide office, staff facilities and toilets with the classrooms to either side with different age groups located on each floor of the building.
Some owners of neighbouring properties have objected to the plans on the grounds that they would lose privacy with a multi storey building and there are no plans to increase the number of parking spaces.
One neighbour wrote "I have looked at the size and structure of your proposal and it's ridiculous! The site is far too big, my home and garden would be overlooked meaning no privacy what so ever, it will block light in our house and garden, it would create more noise."
The plans can be viewed on the Cheshire East Council website by searching for planning reference 16/5896M. The last date for submitting comments is 30th January and a decision is expected by 10th February.
Tags: