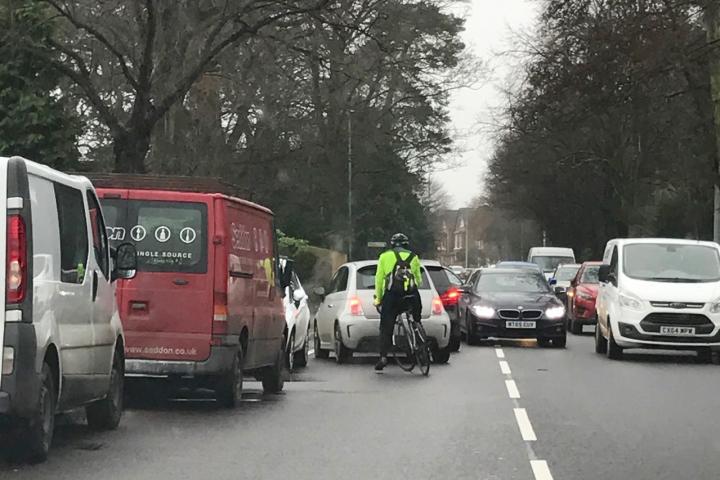 Wilmslow Town Council has agreed again to support local residents who are trying to prevent dangerous parking which has been an ongoing issue for several months on Knutsford Road.
Dr Stuart MacIntosh attended the Town Council meeting in September to raise concerns about the parking situation on Knutsford Road, close to Fulshaw roundabout, where vehicles are parking infront of Travis Perkins.
Speaking at the council meeting on Monday, 16th January, Dr MacIntosh said "The problem has continued despite Cheshire East putting in some white lines, H-bars to try and improve the situation, and we have now achieved a meeting which will happen in February with representatives from the local police force and Cheshire East Highways.
"Anyone who sees it knows the parking makes it very difficult, not just for ourselves and other roads users but cyclists and other people who cannot see and I think it's been accepted it's an unsafe situation.
"I came tonight to ask if the Council can impress on the local police officers responsible and Cheshire East Highways that it is a safety issue that needs to be resolved we'd pretty much appreciate it."
Councillor Gary Barton said "We continue to support the residents in their endeavour. Myself, Councillor Brooks and Councillor Menlove formally support you, the only issue we face is persuading the powers to be at Cheshire East that action needs to be taken and hopefully the meeting will achieve that."
Councillors agreed to write to Cheshire East to express their concerns about the situation and support the residents who are requesting parking restrictions on this stretch of Knutsford Road.
Tags: