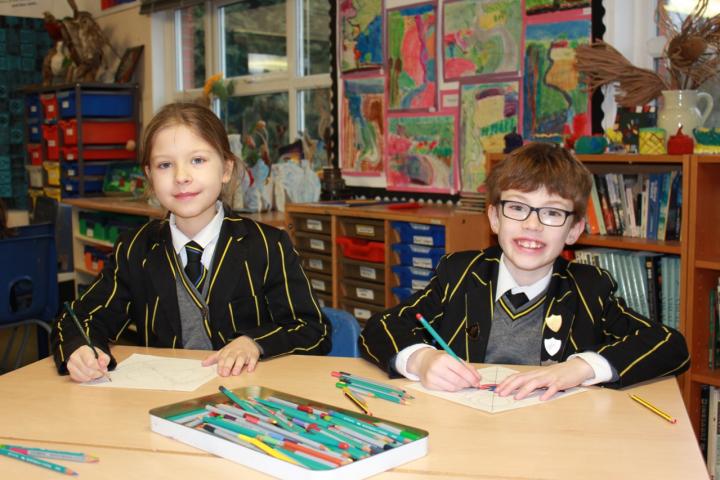 Feature
The Ryleys is excited to announce that it is the only prep school in Cheshire to become an Arts Award accredited centre. Working in partnership with Trinity College, London, pupils at the school can now work towards a national qualification in art, which in turn, will add to their University UCAS points accreditation.
Becoming an Arts Award Centre allows pupils at The Ryleys to now deepen their engagement with the arts, build creative and leadership skills, and to achieve a national qualification.
Through Arts Award's five levels, pupils will enjoy exploring different art forms including performing arts, visual arts, literature, media and multimedia. The awards build confidence, help young people to enjoy cultural activities, and prepares them for further education or employment.
Head of Art at The Ryleys, Mrs Michelle Harrison, said: "This is a fantastic and unique experience for the children. At The Ryleys we are deeply committed to giving our pupils the tools to have an appreciation and love of art. We place great emphasis on the importance of art in a child's development as it gives children confidence, allows them to explore their talents and provides them life-long skills such as decision making, visual learning, cultural awareness and improved academic success."
Children in Year 3 will be introduced to Arts Award through its introductory award open to children aged 5 to 25. They will have the opportunity to discover arts around them, find out about artists and their work and share their experiences with other pupils, gaining an accreditation at the end.
During the summer term, Year 6 will have the opportunity to work towards their 'Explore' arts award. This award is an entry level 3 qualification on the regulated qualifications framework (RQF). The award will see the children collect their art experiences in an 'Explore' arts log as they go along, recording what they find and enjoy.
Headteacher, Mrs Hamilton, added: "This is an exciting opportunity for the children to be able to broaden their appreciation of the arts. It will allow the children to have a portfolio of work which will be looked upon favourably by senior schools and future employers who increasingly look beyond academics in their selection process. I am very much looking forward to seeing what the children will produce in the coming months."
Tags: