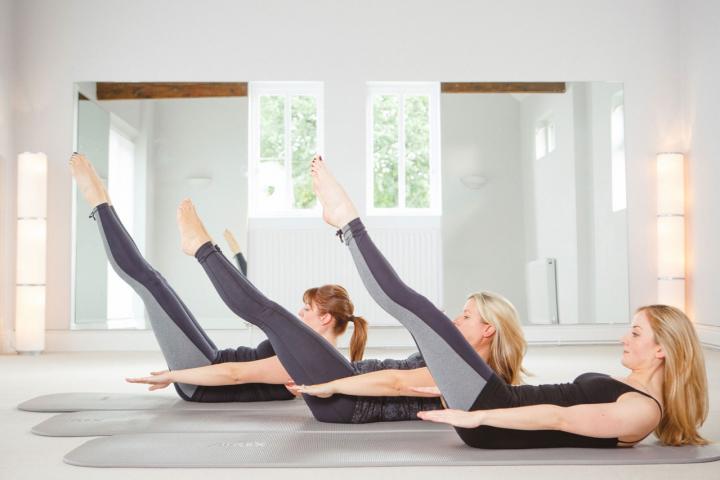 Promotional Feature
The New Year is a good time to think about our health and fitness for the coming year. What do you want to achieve in terms of flexibility, stamina, aerobic fitness or weight loss. Do you want to improve your sporting performance through cross training? Do you simply want to look and feel better?
Alderley Pilates is offering a series of taster sessions throughout January so you can try Pilates for the first time, try Intermediate and Advanced Pilates, test you stamina with High Intensity Power Pilates or try the aerobic Diverse Dance (DDMIX ) dance class and much more besides.
We are also offering a FREE Posture Check and Movement Assessment throughout January.
"Pilates is an ideally way to build flexibility, strength and stamina and is relaxing and absorbing'" says Jan Bowen, Alderley Pilates studio Director.
"However it can be used for much more. Our new High Intensity Power (HIP) Pilates classes offer the benefits of high intensity and aerobic elements within a Pilates framework of core strength and good alignment. We also offer state of the art Pilates machines for added resistance."
Additionally we have aerobic dances classes with the Darcey Bussell developed DDMIX which is huge fun with a range of dance styles in each class and a fast pace. We are delighted to have two trained dancers on our team including a classically trained ballet dancer who is keen to work with young dancers in Pilates and dance. Or if you want outdoors aerobic exercise then try Nordic Walking with fellow director Peter Bowen.
"Nordic Walking uses 70% of your muscles and is excellent aerobic exercise to build strength and stamina" says Peter Bowen.
Pilates is also an ideal form of cross training for a range of sports including golf, horse riding running, skiing and tennis and the studio has extensive experience of working with professional athletes too.
"We are also proud of our therapeutic approach" says Jan "and work with clients after treatment or surgery including back problems and joint replacements as well as conditions such as osteoporosis".
Jan also has experience in working with clients after breast cancer treatment and Peter has an interest is using exercise as part of managing type 2 Diabetes.
We have an excellent team of Body Control Pilates trained and experienced teachers, including trained dancers and Master Matwork teachers and teach in a calm and peaceful setting.
We look forward to welcoming you to the studio.
If you have any questions or to make a booking please contact the studio on 01625 860475 or visit our website at www.alderleypilates.co.uk.
You can speak to Jan personally on 07703 549499 or Peter on 07711 556243.
Tags: