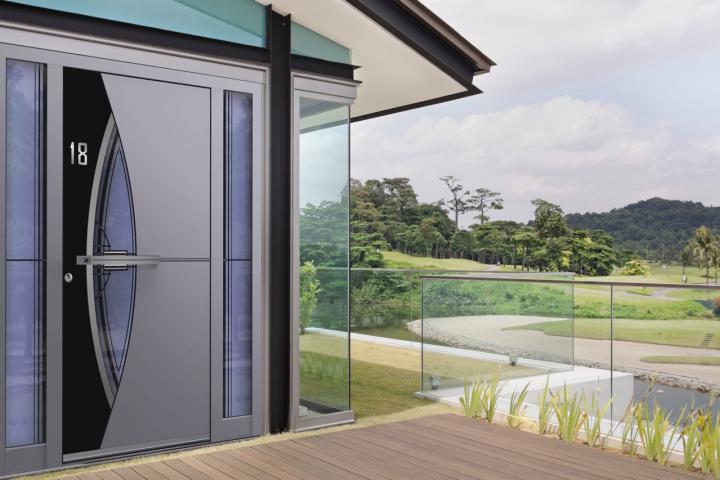 Promotional Feature
Spitfire Doors was established in response to the increasing demand for exclusive, secure, beautifully engineered doors and currently offers the widest range of high-end aluminium residential entrance doors in the UK with over 600 different door styles to choose from, all designed to last a lifetime.
And desirability comes with flexibility too with the opportunity to create a completely unique front door, based upon a beautiful range of materials including natural oak, teak and walnut effects, textured grain finishes, plus mirror glass, or high gloss, metallic or matt.
But the real beauty of a Spitfire door is its engineering. The S-500 Series is exceptionally secure with the aluminium sections' 3mm walls, no less than three layers of security glass and a wide range of state-of-the-art, hi-tech options such as biometric recognition, automatic locking and built-in LEDs.
While the imposing 105mm frame means the thermal value of our doors can be as low as 0.7W/m2K, lower even than Passiv Haus standards.
Which means that these doors will both look great and keep you safe, reducing your running costs and protecting the environment both inside and outside your beautiful new front door.
For more information about making a truly grand entrance with the S-500 series, please visit www.spitfiredoors.co.uk.
Tags: