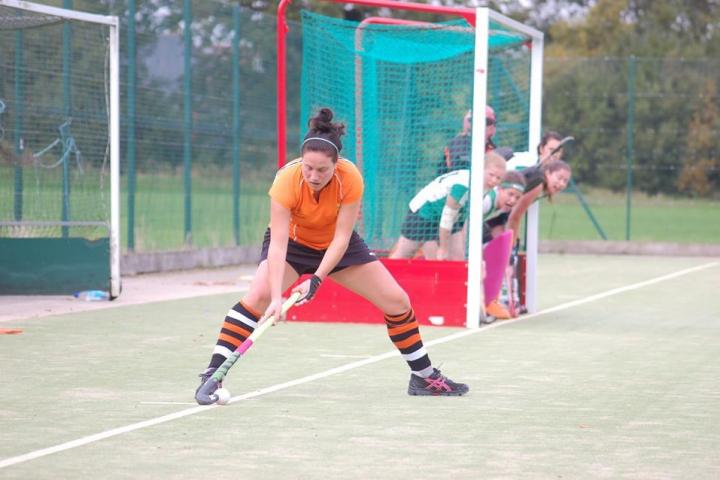 The ladies first team had a busy weekend with two matches, their first game against Bolton was intensely competitive however the girls were victorious with a 2-1 win. Both of the goals were scored by Becca Healy. However on Sunday when they faced Prescot in the England Women's trophy they lost 1-0.
The men's second team notched their second emphatic win in as many weeks with a convincing success against Colwyn Bay. As with last week Wilmslow got off to a flying start and quickly took the lead with a well-worked goal, Martin Hall played a clever pass to Jack Wright who applied the finish. A defensive mix-up allowed Colwyn Bay a route back into the game, but a composed finish by Pheiffer and another good team move, rounded off by Cameron Armstrong, made it 3-1 at the break.
With the defensive quartet of Green, Campbell, Toal and Nicholas rarely troubled by the visitors, Wilmslow continued to pile forward. Pheiffer bringing up his brace with another clinical finish before more good work from man-of-the-match Wright led to Hall scoring from close range. A spectacular effort from Matt Bonner and a spectacular strike from Roger Eden rounded off the scoring to give the men a 7-1 win. Setting Wilmslow up nicely for a top-of-the-table clash at Bowdon next week.
The men's third team also had great success with a 5-0 win over Timperley. Wilmslow entertained Timperley at home and started strongly building from the back with Winterbourne, Bullman and Nicolas creating space. Soon the pressure led to an opening goal for the tireless Corby on the end of a sweeping move down the right. As Armstrong on the left linked with Young who cut the ball back for Welsh to finish. Half time was the only rest for Timperley.
Wilmslow added further goals after slick interchanges of pass and movement. Price with an individual piece of skill, Dukes with a superb drag flick corner! Corby also scored his second. The score could have been more with Jones threatening and Corby missing a penalty stroke. Two wins from two games for Wilmslow as they sit joint top of the table.
Elsewhere this weekend, the ladies second team beat Bowden 3-0 in an intense match, with goals from Grace Kerner, Fiona Jeffers and Jenny Middleton Egan, this puts the ladies 3 points clear at the top of the table. The ladies third team were unfortunate to lose 8-4 to Whitchurch. The ladies fourth team however produced an outstanding performance to beat Neston 10-1.
The men's first team beat Colwyn Bay in a comfortable 7-2 win, the men's second team also beat Colwyn Bay with a performance of similar quality as the first team with a 7-1 win, and the third team beat Triton 5-1, whilst the men's fourth team were unlucky to lose 2-0 against Sandbach.
Match report by Amy Bracegirdle.
Tags: