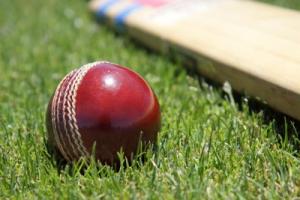 It was the second successive weekend of maximum points for Lindow's 1s and 2s on Saturday, as both teams eased their way to victory in their double-header with Christleton C.C.
The 1s were at home and on a warm and sunny afternoon elected to bowl first on a firm and bouncy track. Fast bowler Scott Howarth soon picked up from his five wicket haul the previous week by troubling the Christleton batsmen with a succession of fast and aggressive overs. Ultimately he was rewarded with superb figures of 6-43 on what in reality was a batsman's wicket. Lindow were set a target of 180 for victory.
The success of the chase was never in doubt as in-form Australian opening batsman Jake Martin played a fine innings of 88 not out to see Lindow home with eight wickets in hand. Unleashing a series of scintillating drives and cuts, the Christleton bowlers had no answer, particularly when Chris Taylor (63) joined Martin at the crease after the fall of the first wicket.
So a comfortable victory for the 1s, and if anything Lindow 2s had it even easier as they ran out nine wicket winners. Bowling first, leading wicket taker Khalid Ahmed had Christleton in a right old tangle, his 5-28 being notable for the fact that all five of his victims were clean bowled. Only one Christleton batsman reached double figures and Lindow batted knowing that a modest 98 would see them home.
Matt Ramsden opened the innings and played the anchor role supremely well, ending on 54 not out, and he was in the company of promising young U13 bat Callum Sherrington when the winning runs were scored, Sherrington calmly seeing his team home unbeaten on 15.
Match report by Rowan Day.
Tags: