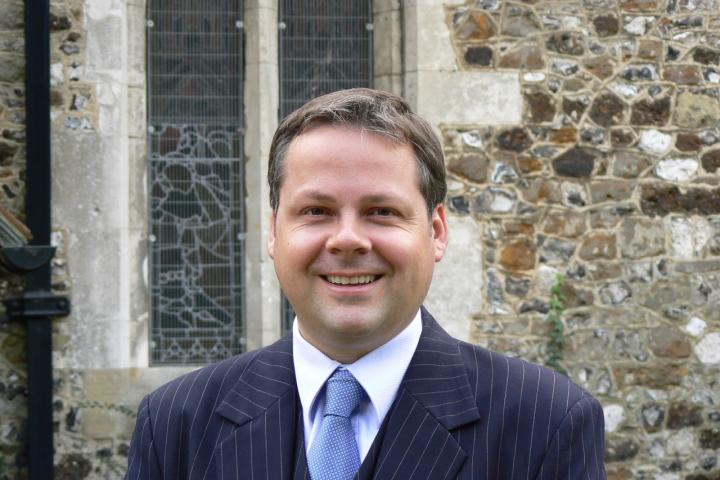 Residents in the Wilmslow East ward went to the polls today (Thursday 4th August) to elect a new town councillor.
Voters had a choice of three candidates to represent them: Mark Goldsmith (Residents of Wilmslow), Birgitta Hoffman (Liberal Democrat) and Chetan Katre (Conservative Party).
The election was won by the Residents of Wilmslow candidate Mark Goldsmith who received 60.5% of the vote. The Conservative Party candidate Dr Chetan Katre received 34.3% of the vote and in third place was the Liberal Democrat candidate Birgitta Hoffman who received just over 5% of the vote.
Mark has lived in Wilmslow for 16 years with his wife Melanie, having moved to Wilmslow from London because they love how the town sits amongst the beautiful Cheshire countryside.
Mark joins David Jefferay as the second town councillor representing Residents of Wilmslow, an independent non-political group which, over the past five years, has challenged the need to build on so many of green field sites in Wilmslow.
Mark told wilmslow.co.uk "I am delighted to be representing the people of Wilmslow. By far their biggest concern on the doorstep was the development of green belt around the town. They feel their concerns are being ignored by Conservative councillors, so I want to be their voice and to fight with Residents of Wilmslow to keep our green fields undeveloped."
The total votes cast was 887 which represents a turnout of 27.9%.
The vacancy arose due to the resignation of Fiona McNulty, who was elected in May 2015 but resigned after 11 months due to work commitments.
Speaking after the result the Conservative candidate Dr Chetan Katre told wilmslow.co.uk "I would like to thank my opponents for a clean contest fought on matters of policy. It has been a pleasure speaking with so many residents and I would like to thank them for their time and for coming out to vote at the height of the holiday season.
"This was a hard fought contest and I congratulate Mark while expressing disappointment that the factors clearly swaying the result were Cheshire East matters rather than those influenced by Wilmslow Town Council."
Birgitta Hoffmann said "I am quite pleased to have gained 5% of the vote in a ward where no Lib Dems have stood for some years and look forward to building on this with other Liberal Democrats in future elections.
"Many thanks to the other teams and candidates and to the election officials for a productive and positive campaign."