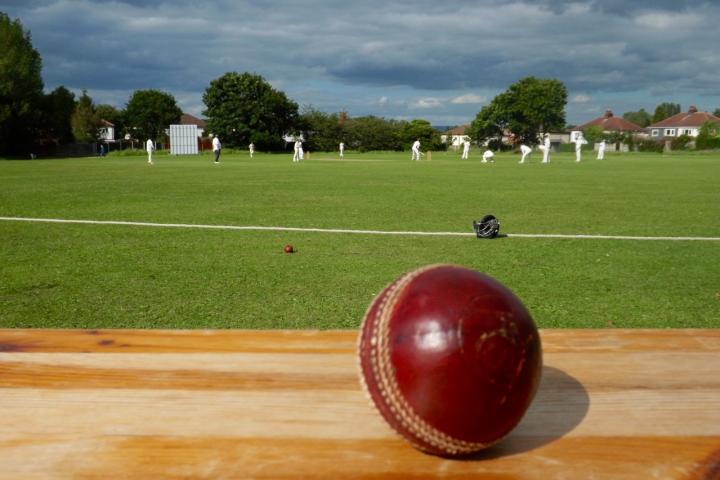 Wilmslow CC 168 ao beat Bunbury CC 162ao
It was high drama at the Rectory, as second placed Wilmslow welcomed first placed Bunbury on a glorious spring day. Chasing 168 and at 150 for 5 the visitors were in control, the home side had been down to 10 through illness. Your correspondent, on holiday in Cornwall, was informed by text of an 'inevitable defeat'.
Still a young team, the Squirrels have had a few close ones this season already. This was perhaps the closest and to win here, shows both a growing maturity and a potential to make this a very successful season. Top teams grasp victory from the jaws of defeat, which is exactly what happened here. Wilmslow now lead the division by 15 points.
Having won the toss Wilmslow batted, and got off to a good start, before a silly run out pre empted a jittery mid order collapse. No one got the required big score, Jags had 28, Toby Rowe 20. Ross Kinnerley will make bigger scores this season, but his 38 was invaluable in registering a low but competitive 168 total.
There are no shortage of bowling options for acting skipper Steve Fulker, which helps when one, is off the field suffering with dehydration. Bunbury were enjoying everything on offer, and made full use of the gaps. Toby Ward stuck admirably to his task to pick up 3 for 46 and wickets did fall, but at 150 for 5 it was Bunburys game to win.
At this point, the previously absent but now rehydrated Lloyd Sykes entered the fray. His return of 6 overs 4 maidens 4 wickets for 5 runs is remarkable in any match, but at this stage, with so much at stake it was outstanding. Alex Taylor took the last with a contested LBW, but Sykes was the star of the show.
There were successes this week for both the U11's and U13's against Lindow and Macclesfield. News was not so good for the 2nd XI who went down heavily to a Didsbury CC XI and the Sunday 3rds who despite spirited performances from the U15 contingent lost out to Elworth CC.
Match report by Mike Harding.
Tags: