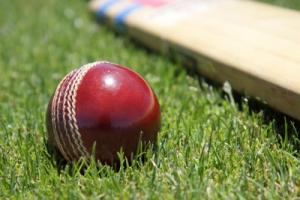 The Lindow CC first eleven travelled to Northwich for their Round 7 encounter. Northwich won the toss and elected to bat.
Scott Howarth broke through for an early dismissal but that was the last for a very long time as the Northwich batsman piled on the runs. The next break through came due to a run out courtesy of a sharp piece of fielding by Adam Bull, but that was unable to stop the momentum of Northwich, as they finished with the formidable score of 4/253.
The chase began poorly for Lindow with the loss of 3 early wickets. From here the side was unable to gather any real momentum and were ultimately bowled out for just 167. Ryan O' Brien (46) and Chris Taylor (38) were top scorers.
After a disappointing day the team will look to bounce back quickly next week and return to the winners list.
At Upcast Lane Lindow 2s put in a professional performance to secure back to back victories and climb into fifth place in the table.
On a hot and humid afternoon, the home team found themselves up against it as Northwich opener Cherrian (80) got off to a blistering start. At 120-1 after just 17 overs, it looked as if Lindow had a tough task on their hands. However, disciplined bowling from Hassan Mahmood (2-30) and spinner Matthew Ramsden (3-45) began to swing things around and ultimately Northwich were bowled out for a total of 207.
In reply Lindow's openers Jamie Peel and Ramsden (29) ensured the innings got off to a solid start and when Peel was eventually dismissed for a fine 90, they were close to their target. In form batsman James Bracewell (42*) saw Lindow home with eight overs to spare and 25 points were secured.
Match report by Rowan Day.
Tags: