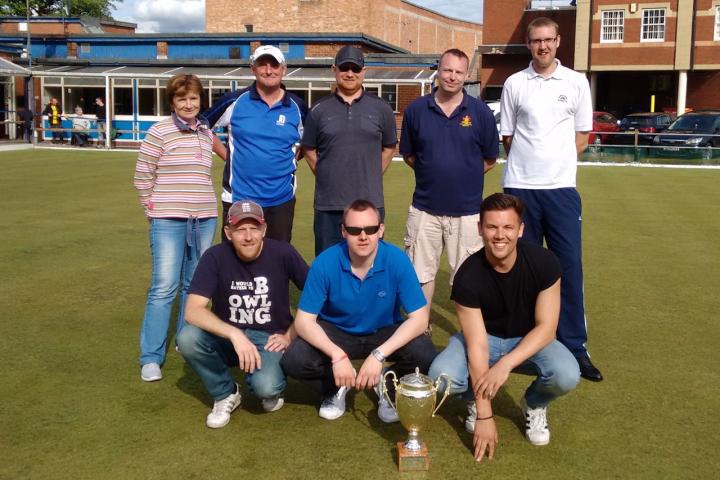 Wilmslow Royal British Legion held their annual crown green pairs competition in aid of Clic Sargent on Sunday, 22nd May.
Thirty-two pairs turned up on the day and competed for the Joe Broadhurst Trophy.
Mark Sandham, from Wilmslow Royal British Legion, said "It was our 5th year in running this event where all proceeds made on the day going to Clic Sargent, a big thank you to all who turned up and bought raffle tickets, programmes or had a burger at our BBQ which ended up achieving £1,011. A special mention to Jimmy Cracknell who was there cutting the green at 8 am, Wally Bell, Dave Hulme, Stuart Davies, Chris Bailey & Paul Fields who really stood up to the plate and helped me on the day."
The annual competition is held in memory of Joe Broadhurst who was a life long member of the club. After he passed away the club decided to run a competition in his name, at the same time Robert West a member of club received the devastating news that his daughter had cancer. Robert and his family were helped throughout their ordeal by Clic Sargent, a children's cancer charity so it was decided to run a charity competition where all profits from the competition would go to this very worthwhile charity.
Mark Sandham added "I'm sure everyone who attended the day enjoyed themselves and we hope to repeat it all over again next year."
This year's competition was won by Martin Walker and Grant Soller who managed to be beat Jo Magee and Dave Jackson 21 - 13 in the final.