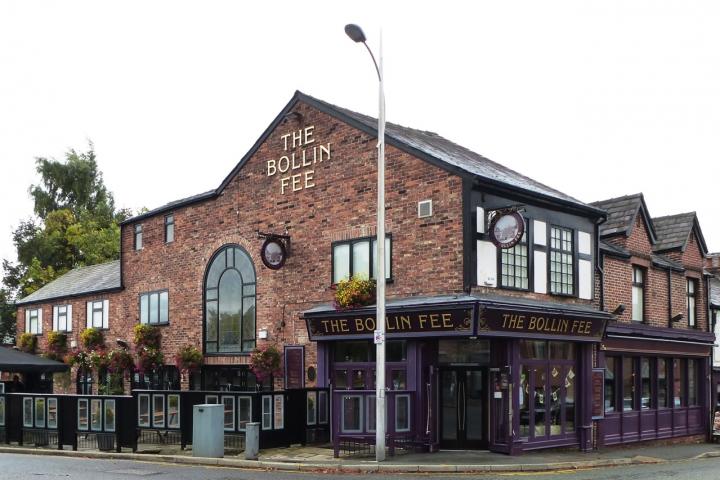 A small, independent pub group which is passionate about craft beer is set to open a brewery in Wilmslow town centre.
Brewhouse and Kitchen is in the process of purchasing the Bollin Fee from JD Wetherspoon who put it on the market in November 2015.
Having opened their first brewhouse in Portsmouth in 2013, the company has expanded rapidly and now operates twelve pubs across the country - and will shortly be opening a pub in Chester as well.
They are a bit different from your traditional British pub though as they brew their own core and seasonal beers on site in their own micro-brewery. Each range is unique to the pub and each Brewhouse and Kitchen has its own Head Brewer, who customers are able to watch at work.
In total the company brews 98 unique beers, ranging from Pale Ales to traditional Milds and Porters to experimental beers like Cuffia, Lime and Coriander.
Simon Bunn, joint owner of Brewhouse and Kitchen, told wilmslow.co.uk "We complete the purchase of the Bollin Fee on 13th, we commence an 8 week refurbishment program into B&K."
For those inspired to find out more about brewing, Brewhouse and Kitchen also offer Brewery Experience Days at each of their sites, where you get to brew and taste lots of beer, and Beer Masterclasses with the Head Brewer.
(We've been informed by one of our readers who went to use the Bollin Fee today that it has already closed).
Tags: