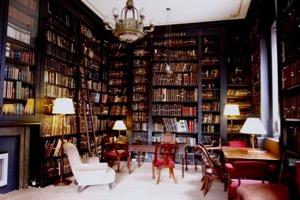 Last month four students from Wilmslow High School attended a presentation evening in Manchester to collect their awards from a regional reading and writing competition.
Oliver Scrafton, Molly Cunningham, Samantha Daniel and Josh Wheeler were all awarded prizes in the Portico Sadie Massey Awards for Young Readers which aims to encourage a life-long love of reading and also to celebrate the North West of England through its talented young writers.
Josh Wheeler also received special commendation from the judges for his review of 'The Recruit' by Robert Muchamore.
As part of our Literacy Week in March, Year 10 students took part in review writing workshops and were invited to submit entries for this prestigious competition.
Miss Baldwin, LRC Manager, explained "The quality of work was very high but we shortlisted the entries down to the top fifteen and these were sent off to The Portico Library in Manchester.
"We were delighted to receive an email in April announcing that four of our students had been selected as winners!
Miss Baldwin accompanied the winners, along with their friends and family, to The Portico for the awards presentation on Thursday, 28th April.
She added "Founded in 1806, this hidden gem provided a very special setting in which to celebrate the achievements of our talented students. Paul Morris, a local writer, delivered a speech in which he described his delight in reading and judging the competition entries. He will also visit Wilmslow High School later this month to work with our winners' English classes as part of their prize."
Tags: