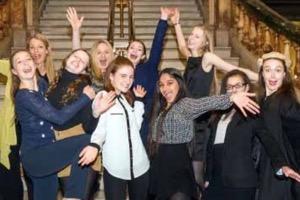 A team from Wilmslow High School were narrowly beaten in the Bar Mock Trial competition held at the Old Bailey recently.
Over 200 teams from all over the UK took part in the national competition where barristers, witnesses and court staff fight trials against each other.
Out of the 18 teams competing in the final, Wilmslow High made it through to the head to head but unfortunately they were penalised for going slightly over time and lost very narrowly to Dalraida School from Northern Ireland.
Criminal barrister Robert Rinder, from the TV show Judge Rinder, handed out the prizes and told the Wilmslow pupils that their prosecution closing speech was not only the best he had ever heard in the competition, but was outstanding by professional standards.
Tags: