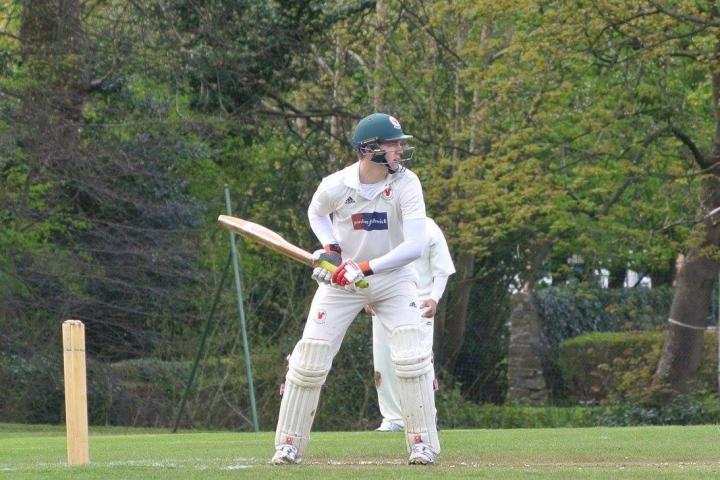 Wilmslow CC 148 for 9 beat Stretton CC. 136 all out.
With the weather putting paid to most games this weekend, the Squirrels 'ground force' team had worked very hard to get the Rectory fit for play. Stretton newly promoted and with a reputation as big hitters would have encouraged by a dry track and due to a wet perimeter, shortened boundaries.
With 7 points for an abandonment and 25 for a win, both teams were keen to play and give their season a kick start. Stretton won the all important toss and invited Wilmslow to bat.
It was an understandable patient start, Gavaskar bowling a yard quicker than most found the pitch helpful especially with the new ball, he finished with 4 wkts. A total of 148 was short of the requisite 180, but was perfect to ensure a result! Elliot Rowe with 34 and Narayanan 29 showed the most patience.
Wilmslow could not have got off to a more perfect start, a wicket with the first ball and two more quickly afterwards left Stretton at 0 for 3. But then it all changed, the short boundaries coming into play and those big hitters not bothering to run. In fact running was a problem, there were no less than 3 run outs and these turned the game. The introduction of spinner Lloyd Sykes was also decisive, his 3 for 9 off 6 overs finished off an obdurate tail.
Stretton bat deep, even with wickets falling they new a couple of boundaries would be enough and they had the wherewithal to do just that. Stretton will win more than lose this season so Squirrels can be happy with their work.
Next week sees a season opener for the 3rds at home to Nantwich on Sunday. If anyone fancies a game let us know as soon as.
Match report by Mike Harding.