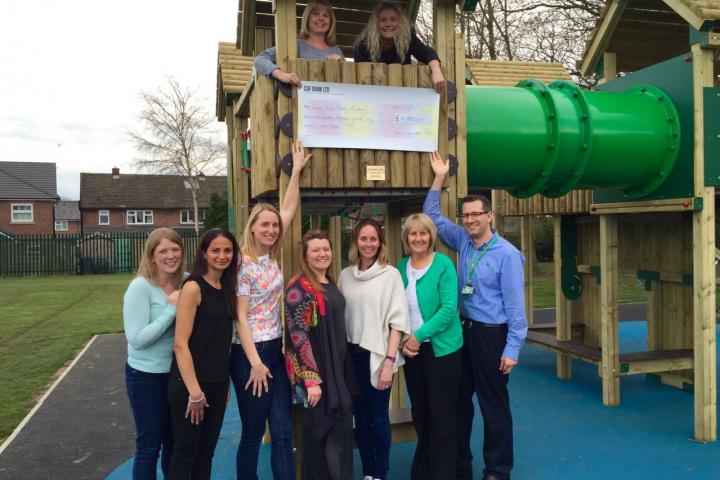 Following two years of record breaking success in their fundraising efforts the PTA at Lacey Green Primary Academy has raised an impressive £14,000, which has helped fund the construction of a new Junior adventure playground.
The PTA has raised money through various events including cake sales, bingo nights, duck races, quiz nights, discos, recycling clothes, selling homemade Christmas puddings and their biggest money spinners - the summer and Christmas fairs.
PTA Secretary Becki Petrondas said "It is amazing to raise such a big amount for the school and is a testament to all the parents who help by volunteering their time not only with organising but also those who attend and show their support at the events. We all lead busy lives but by everyone just giving a little bit this just shows what can be achieved."
Headteacher Mrs L Dooley said "We feel very fortunate that we have such a supportive PTA committee who work very hard to raise funds in order for us to provide additional resources for our children to enhance their experiences and education in school.
"As a school we have seen first-hand the amazing work that parents within the PTA do and we cannot thank them enough for providing such a fantastic piece of equipment for our Junior adventure playground which is now fully completed. The children absolutely love it."
Photo: Top of structure (Left - Right): Denise Burnett (Vice Treasurer 2013-16), Yvonne Roberts (Treasurer 2014-16)
Standing (Left - Right): Sarah Marner (PTA member), Veenu Wiseman (Chair 2015/16, Vice Chair 2014/15), Becki Petrondas (Secretary 2013-16), Laura Dipple-Johnstone (Chair 2014/15), Amy Allen (Vice Chair 2013/14), Mrs L Dooley (Head Teacher), Mr S Shaw (Deputy Head).