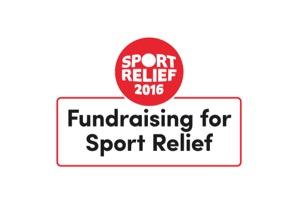 Last week saw students and staff from Wilmslow High School embark on a 5,800 mile journey from Wilmslow High School to Rio De Janeiro, Brazil in aid of Sport Relief.
In a collective effort, staff and students were encouraged to clock up as many miles as possible during the week.
All pupils across KS3 and KS4 ran 800m each during PE lessons which alone accumulated 2500 miles, providing a great foundation to build upon. Pupils and staff also recorded their mileage on their commute to and from school, as well as other extracurricular activities.
On Friday 18th March, a running track was set up around the large astro-turf, allowing students and staff the opportunity to get in a few final miles. Students of all abilities and ages came out in their masses to support a great cause, joined by a number of high profile staff in their running gear!
As a school, they managed to accumulate a total of 11,719 miles which not only smashed their original target or getting to Rio, but they also made it back across the Atlantic Ocean safely!
Most importantly though, Wilmslow High School managed to raise £1534.79 for Sport Relief.
Sport Relief is an initiative of Comic Relief, registered charity 326568 (England/Wales; SC039730 (Scotland)'.
Tags: