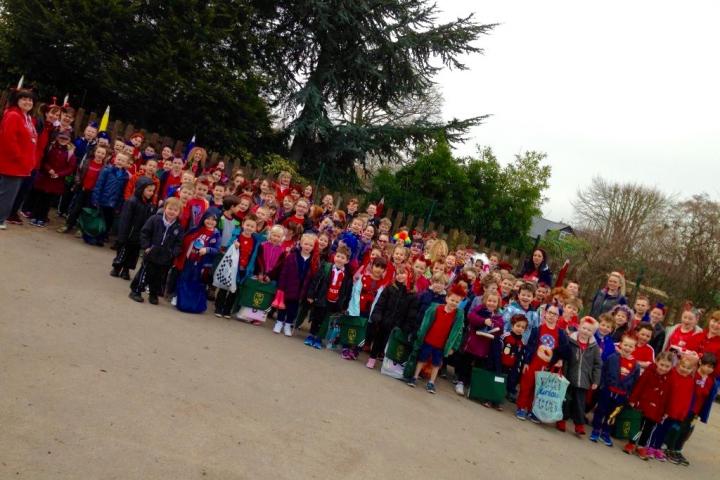 Staff and pupils from St Anne's Fulshaw CE Primary School put on their running shoes for Sport Relief and completed at least a mile around the school field through an obstacle course, with some children completing substantially more.
Children and staff wore sports clothes, including red items, came to school with crazy hair, designed posters and baked sports inspired cakes which they sold after school. They also rode more than a marathon on a static bike, were sponsored to complete gymnastic moves for a minute and challenged themselves with a penalty shoot-out and timed netball shots.
The fundraising day was organised by the school's sports ambassadors and PE subject leader Miss Jackson. Friends and family very generously sponsored the children for many of the activities, raising £821.95 for Sport Relief in the process.
Clare Daniel, Headteacher, said "The children had an amazing day of physical activity which was so well organised and led by the sports ambassadors. We were all very proud of their skills and the calm and encouraging way in which they supported their fellow pupils throughout the day.
"When we counted the money donated on the day, we had already raised over £200, but by the end of term so much sponsorship had come it, we couldn't believe the final figure when we added it all up! We're so proud of the children and of the generosity of family and friends in being so keen to sponsor all of the activities that went ahead in school."