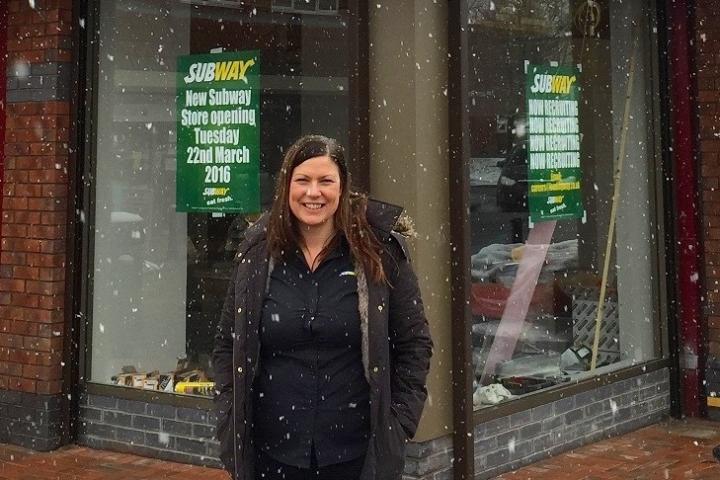 Local entrepreneur, Rachael King, is pleased to announce the opening of a new SUBWAY® sandwich shop in Wilmslow, Cheshire at the end of the month, creating up to 10 new jobs for local people.
The new sandwich shop, located on Summerfields Village, will be open from Tuesday 22nd March and have indoor seating for 28 people.
Rachael commented: "This is my second SUBWAY® sandwich shop opening and I am extremely proud to be expanding my portfolio to meet the increasing demand in the area for the freshly prepared and made to order Subs. From the very start, I have always wanted to open a shop here in Wilmslow, which I believe will give local residents and tourists alike, more choice and options with real value.
"We are employing local people and just as importantly, we are filling a unit that has been empty for many years. We hope that the new SUBWAY® sandwich shop will bring more footfall to the area and help other local businesses too."
SUBWAY® Regional Development Agent, Neil Denny added: "The SUBWAY® brand is made up of hundreds of local entrepreneurs like Rachael who have worked hard to build up their businesses in their local community, creating jobs for local people."
As the world's largest specialist sandwich provider, the SUBWAY® brand currently has over 2,000 sandwich shops in the UK and Ireland, all individually owned and operated by franchisees.
The SUBWAY® sandwich shop will be open from 7am to 9pm Monday to Saturday and 8am to 8pm on Sundays.
Tags: