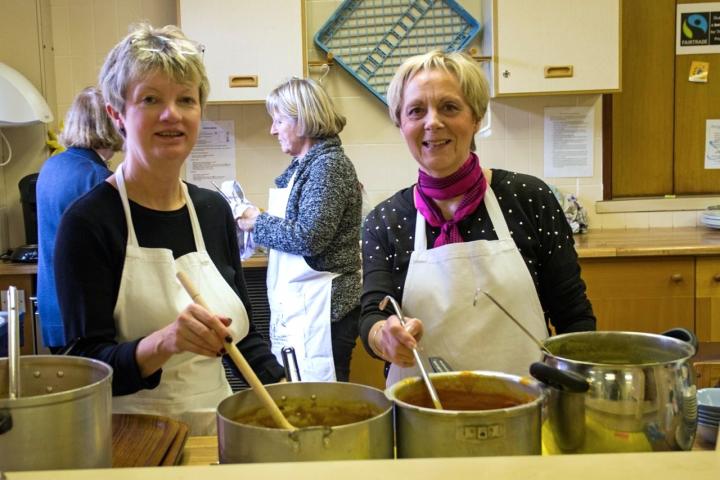 Wilmslow Wells for Africa will be holding their first Souperday of 2016 at Wilmslow Methodist Church on Saturday, 12th March.
The charity has been organising two souperdays each year since shortly after they were founded 30 years ago and the events have proved very popular - with many supporters turning up every time to enjoy homemade soup and bread.
Volunteers be serving four different flavours of soup, together with homemade bread.
Jenny Gibbs, Chair of Wilmslow Wells said "For your entrance fee of £4 (children half price), come and enjoy our delicious homemade soups and breads as well as being able to purchase cakes and home produce. There will also be new merchandise for sale."
The Souperday will take place from 11am and 2pm at Wilmslow Methodist Church Hall on Water Lane.
The October Souperday raised £1210 and in total the charity has raised £1,037,800 since they were formed in 1984.
Wilmslow Wells for Africa is a direct action charity which aims to improve life in drought-stricken areas of Africa by providing wells, pumps, dams and water collection equipment. They keep administration costs to a minimum so that 99.2% of everything they raise is spent directly on projects to provide clean water, made possible because their organisation operates entirely on voluntary effort.
Photo: Donna Johnstone (left) and Maureen Stynes (right) stirring soup at a previous Souperday.
Tags: