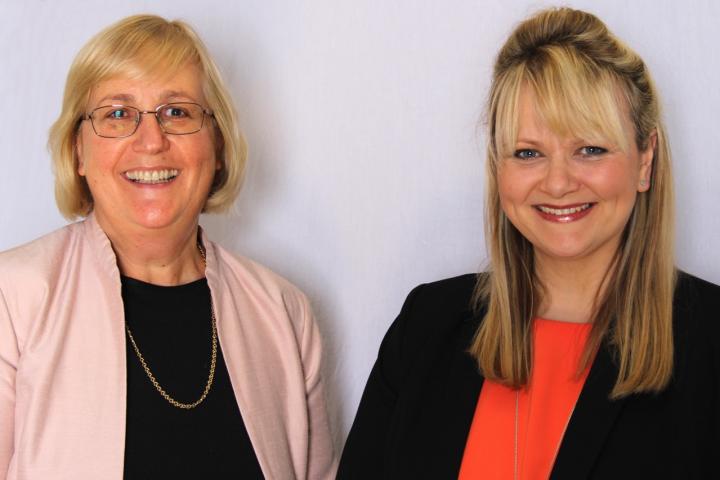 Alderley Edge School for Girls is delighted to announce the appointment of Mrs Helen Jeys as the new Headmistress of the school, taking up her position on 1st September 2016.
Following a national search and a rigorous selection procedure, the school received applications from a number of high-calibre candidates, with four long-listed for interviews and three candidates being invited back for the final round.
Almost the full Governing Body were present for this including the Provincial of the Sisters of St Joseph and the Provost of the Woodard Corporation. The candidates were asked to undertake a variety of tasks over the two days of interviews including meetings with the Head Girls of both the Junior and Senior schools, taking a meeting of the Senior Management Team, leading a school assembly for the Senior pupils, interviews with various groups of Governors and a presentation to the full board.
All of the Governors were unanimous in agreeing that Mrs Jeys was their first choice candidate, as she impressed them hugely throughout the process and the feedback from all the various parties was overwhelmingly positive. Mrs Jeys was therefore offered the position and accepted immediately.
Mrs Jeys joins AESG from Manchester High School for Girls, where she has been Deputy Headmistress (Pastoral) since 2012.
She grew up in Staffordshire before attending Durham University where she gained a First Class Honours Degree in Theology. After her PGCE at Cambridge University, she started her teaching career at Manchester Grammar School before leading Religion & Philosophy Departments at Malvern Girls' College, Hulme Grammar School for Boys and Manchester High School for Girls.
Mrs Jeys has enjoyed diverse roles at Manchester High School for Girls; from leading the first cohort of girls through the International Baccalaureate Diploma to being Head of Years 8 – 11 before becoming Deputy Head Mistress in 2012. She is passionate about holistic approaches to education and has written many published articles over the last two years on issues relating to girls' schools.
Outside of school, she enjoys writing Philosophy books and resources and continues to examine at a senior level. She loves music, playing the piano and 'cello when she has time, and enjoys travelling and spending time with her family.
Mrs Claire Hewitt, Headmistress at Manchester High School for Girls, commented "I am delighted for Mrs Jeys and I am confident that she will be an excellent Headmistress. However she will be greatly missed by the staff, girls and parents at MHSG."
Mrs Sue Goff, who announced her retirement last term after 7 years at the school, added "I am very sad to be leaving Alderley Edge School for Girls at the end of this academic year, but delighted to be handing it on to such a competent, delightful and impressive new Headmistress."
Photo (l-r) Current head Mrs Sue Goff and Mrs Helen Jeys who will be taking over the role in September.