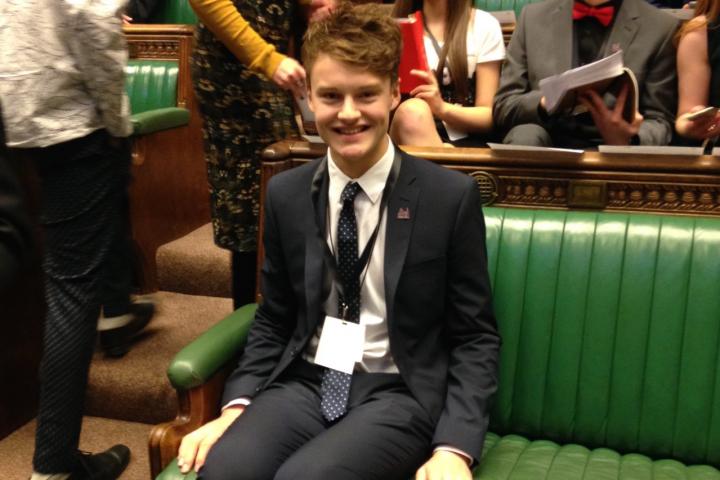 Joe McBride attended the annual meeting of the UK Youth Parliament in the House of Commons on Friday, 13th November.
The Year 11 student from Wilmslow High School, attended the meeting, which was chaired by Speaker John Bercow, as a Member of Youth Parliament for Cheshire East.
They debated the results of the national 'Make Your Mark' ballot, which Wilmslow High School participated in, which surveyed students and asked them to vote for the issue that they felt was most important (from a list of ten).
The top five issues from this ballot were debated on the day. In the morning, they debated ways to tackle racism and religious discrimination, improving mental health services and public transport. The in the afternoon, they debated the national curriculum, and whether everyone over 16 should be paid the Living Wage.
Joe said "On Friday morning, we were up bright and early to get a taxi to the House of Commons. Once we were thorough security, we were escorted into the main hall where we had a chance to take in the surroundings. It was very surreal to be somewhere that I had only ever seen on television. Shortly after, we were taken into the Chamber.
"I was lucky enough to sit in the chair of Dennis Skinner (which made my day), for all of the debates. Whilst I did not speak, listening to the points made by other members was absolutely amazing.
" The experience was one I will never forget, and I am grateful for the continued support I receive from everyone at Wilmslow High School."
At a vote, they decided to make tackling racism and religious discrimination the subject of their UK-wide priority campaign for next year. They also voted to make improving education about mental health in schools their devolved campaign in England.