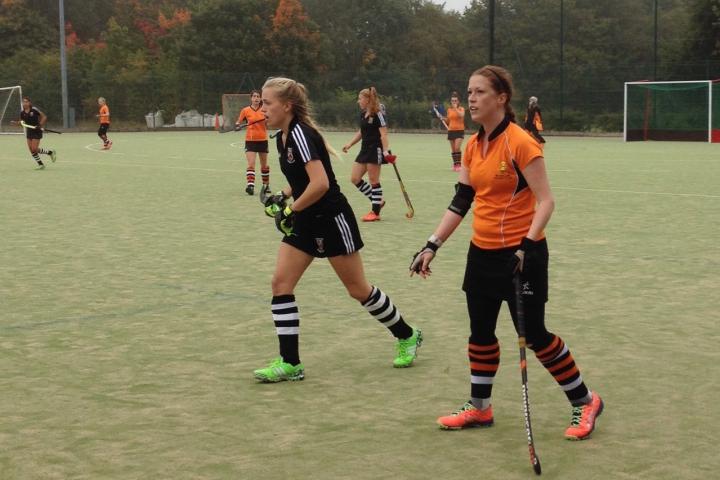 This weekend Wilmslow Hockey Club ladies first team faced Oldham, the ladies were sharp from the first whistle and dominated the game.
Within the first five minutes Di Law slotted the ball home, which set a precedent of what was to come. The ladies continued to keep pressure on the Oldham defence throughout the game, the girls were soon rewarded when Jacq Morgan fired the ball into the back of the net giving the girls a 2-0 lead.
The ladies showed no sign of slowing down, as Lindsay Rachubka added her name to the score sheet to make it 3-0. The ladies worked well as a team passing the ball around the Oldham players, and Di Law made it 4-0 before half time. The second half resumed and the Oldham players came out with greater intensity than before and were able to convert a goal to make it 4-1. The girls were unlucky not to score any more goals in the second half and the match ended 4-1.
Elsewhere, the ladies second team drew 1-1 with Runcorn, whilst the third team beat Northop Hall 4-3.
The men's first team put in an outstanding performance against Crewe beating them 9-2 to put them 2 points clear at the top of the table. The men's fourth team also beat Crewe 2-0.
The Under 13 team beat Southport 7-2 in an away fixture, in which Ben Wilson was named man of the match, the Under 14's beat Brooklands 4-1 in the England Hockey Under 14 boys championships and will face Bowdon in February.
On Sunday, the Ladies first team faced local rivals Alderley Edge in the second round of the England Hockey Investec Women's trophy. Alderley managed to score 3 goals early on in the game, however the ladies added pressure to the Alderley defence and Di Law soon secured a goal for Wilmslow. Despite Wilmslow's best efforts, the final score remained 3-1.
Match report by Amy Bracegirdle.
Tags: