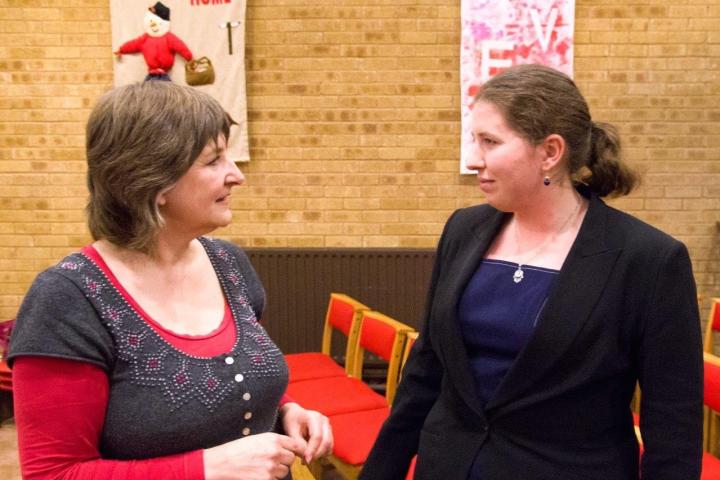 Wilmslow Wells is delighted by the response they received to the recent Harvest Appeal which will enable them to bring clean water to more isolated rural communities in Africa.
The charity had hoped to raise enough money for four wells in the Soroti region of Uganda, but thanks to people's generosity they were staggered to be given nearly £11,000 (and they are still counting) which means they can pay for seven wells in this very poor area which is building peace after many years of conflict. As a result many widows and orphans who live in this region will benefit from the new sources of clean water.
Local churches raised money through donations and gifts during the month of October whilst a large number of young people at Wilmslow Methodist Church, Styal Methodist Church and Styal Primary School supported the appeal by filling jam jars with coins.
Their recent souperday, held at St John's Church, which raised £1200. This popular biannual event was supported by the Explorers group from St John's who not only helped on the day by drying pots and clearing tables but handed over a cheque for £490 which they had raised in a number of ways, including being sponsored for the Yorkshire Three Peaks Challenge.
This year has been a remarkable year for the Wilmslow based charity who reached the £1 million milestone in June and have now raised a fantastic £1,031,320 and completed almost 200 projects since 1984.
Other notable donations include nearly £4000 which was raised by Alex Jabore, an artist from Wilmslow, who walked 1200 miles from Land's End to John O'Groats carrying her own equipment and camping most nights.
The charity will now start a new chapter with Jenny Gibbs taking over the role of Chairman. After five years in that role, Helen Battiliana has decided to step down though she will continue as a trustee of the charity as well as continuing to support their fundraising events.
Helen told wilmslow.co.uk "For the past 16 years, I have been very bound up with the charity as Secretary and then Chairman. It is good to know that I can now step back from such constant involvement by handing over to the very capable Jenny Gibbs.
"Remaining as one of the four Trustees, with the responsibility to choose which clean water projects to fund, will keep me connected with the charity that I continue to regard as a truly valuable organisation. Wilmslow Wells for Africa harnesses the goodwill and generosity of so many supporters in our locality to provide that essential for a healthy life – clean water – in rural African communities, where the need is so immense, and does so in a very cost effective way: No paid office staff!"
Photo: Alex Jabore and Carolyn Mitchell (left) from Build it International at the AGM where Carolyn talked about their work in Zambia and thanked Wilmslow Wells for funding the provision of clean water at Mwala and Katuba.
Tags: