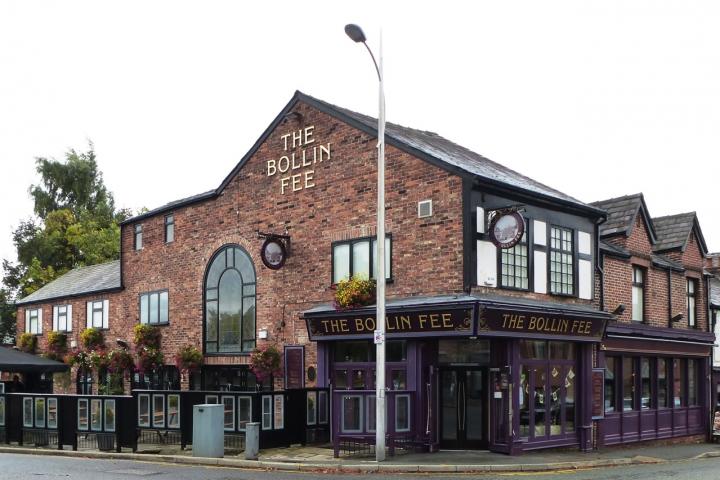 JD Wetherspoon has put the Bollin Fee on the corner of Swan Street and Alderley Road on the market.
The pub operator has appointed CBRE to handle the disposal of 34 of its pubs which are located in town and city centre locations within England, Scotland and Wales. They are being considered for sale either as a portfolio, in small packages or individually.
The 34 pubs are generating total sales of in excess of £38 million (net of VAT), with an average weekly turnover per pub of more than £22,000 per week.
Paul Breen, Senior Director in CBRE's Specialist Markets team, commented "The portfolio represents a rare opportunity to acquire substantial high volume businesses which have seen sales growth in each of the last five years. Food sales represent more than a third of total sales, having increased by 40% over this period, which makes the pubs ideally positioned to benefit from the continued growth in eating outside of the home.
"We anticipate strong interest from existing operators and new entrants keen to create a platform which can be used to build a successful managed estate."
The 34 properties are in addition to the 20 units that were put onto the market by JD Wetherspoon earlier this year.
Tags: