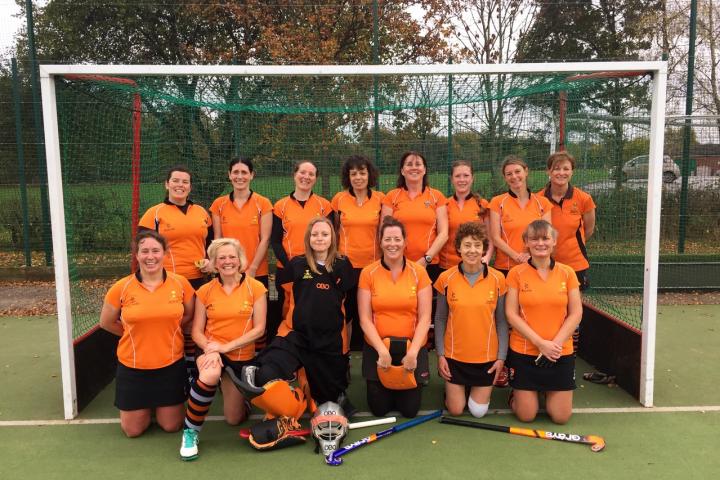 This weekend saw Wilmslow ladies 3's play away at Devisdale, taking on Bowdon 5's with the hope of getting some points on the board following a run of narrow losses. Wilmslow started strong with quick forward ball from Louise Broome which found Penny Sparrow unmarked in the circle, who within a minute of the game starting opened Wilmslow's goal scoring account with a goal past the keeper.
Lots of lovely passage of play meant in the 15th minute Wilmslow were two nil up when Angie Jones pounced on a loose ball in the circle and slotted it home with ease.
Good solid defending by Gill Lockwood, Sarah Brickhill and Hayley Moreton kept Bowdon out from their counter attack as they came looking to get back into the game. Stand in goal keeper Hilary Markwick pulled off several spectacular saves to keep her side 2-0 up as the teams went into half time.
After the break Bowdon came out all guns blazing and were quick to score a goal from a well taken top d strike from their forward Catherine Bazley Harrison. Wilmslow then had to dig deep with great defensive work from the midfield especially Sue Wright, who used a text book upright stick stop to send the ball back into Bowdon's circle where Becki Eastwood closed the game off with a superb goal past the keepers right post. A great team performance saw the 3's finish 3-1 as they go into next week's game against local rivals Alderney Edge.
Elsewhere the ladies first team also faced Bowdon, in a fantastic display they won 8-0 with Jacq Morgan scoring an impressive 6 goals, whilst Di Law and Jenny Nurmi scored one each. The ladies second team beat Winnington Park 6-0 in a dominant display of hockey. The men's first team retained their position at the top of the league with a 5-3 win against Windermere, the second team drew two all against Bowdon, the third team beat Lymm 3-1, whilst the fourth team were unfortunate in a 5-0 defeat against Bowdon.
Wilmslow ladies over 35's took on Formby in the 2nd round of the Invested Women's Masters Over 35's trophy 2015/16. Formby started strong taking the home side by surprise but strong defensive work by Fiona Jeffers, Avril Tucker and Sarah Brickhill kept the visitors pinned back outside the circle.
Wilmslow were strong on the break with good link up between midfielder Charlie Platts and Penny Sparrow who was unlucky not to score. Once again Formby took their opportunity and a mistimed tackle gave the visitors a short corner from which they scored, taking the game to 0-1 Formby.
Wilmslow battened down the hatches and fought hard in the midfield to get the ball into Forby's circle where Louise Charlesworth found a Formby foot which meant a short corner to Wilmslow. A well-executed push from Sue Wright to Louise Broome who then slipped to Penny Sparrow who shot at goal to score saw the home side level the score just as the half time whistle was blown.
Wilmslow came out all guns blazing in the second half and within 7 minutes were 2-1 up when a Charlie Platt's ball, inside Formby's 23, found Avril Tucker in the circle where with time and ease she slotted it past their keeper.
Formby gave everything they had left to try and level the scores but a fantastic save in the dying minutes from keeper Cat Lang meant Wilmslow progress to Round 3 in this prestigious England Hockey competition. We will wait to see who we meet in the next round.
Photo: Over 35s.
Match report by Amy Bracegirdle.
Tags: