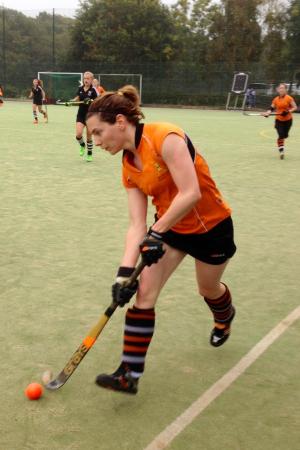 Wilmslow Hockey Club's winning streak continued this weekend. The ladies first team faced Prescot first team and dominated the entire game.
The ladies out performed Prescot in their skill, pace and ability, Wilmslow attacked throughout the match and retained the majority of the possession. The Prescot defence soon cracked under the pressure and Jacq Morgan fired the ball into the back of the net to open the score line.
Wilmslow's pace didn't falter, as Jacq Morgan slotted the ball into the net once again. Wilmslow were spurred on by the home crowd, and were awarded a short corner and Jacq Morgan smashed the ball into the goal once again earning herself a hat-trick.
The second half of the match continued at the same level of intensity, Lindsay Rachubka sprinted down the pitch eliminating a number of defenders, and quickly fired the ball into the net making it 4-0.
The remainder of the match continued in the same manner. Lindsay Rachubka scored again, who was shortly followed by Jacq Morgan to end the game an impressive 6-0.
Elsewhere the men's first team faced top of the league West Derby, and beat them 7-1, to put them top of the league. Sam Dawson scored 4 goals, Steve Edmonds scored 2 and Chris Berkon scored one. The men's second team beat Neston South Wirral 4-2, the men's third team beat Timperley 3-1, however the men's fourth team lost to Timperley 2-1.
Match report by Amy Bracegirdle.
Tags: