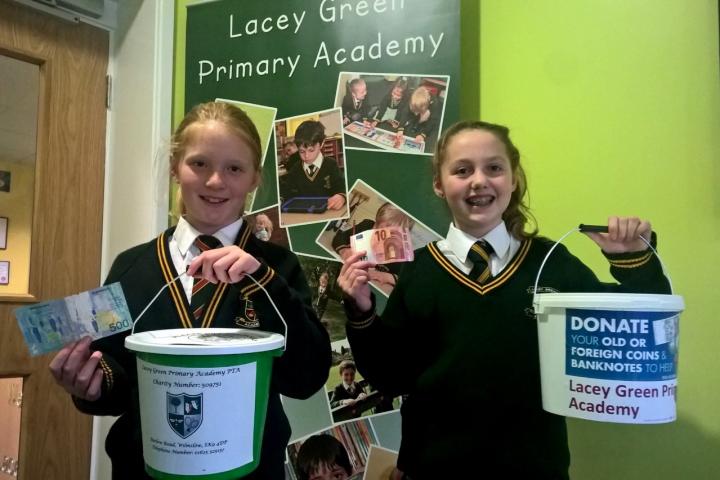 Lacey Green Primary Academy has come up with a novel way of raising money for their new junior playground.
The children are collecting old foreign currency, which many people have sitting in pots and drawers and is unlikely to be used again.
The school wants all worldwide current currency in notes or coins and any of the older currency such as the German Marks, Spanish Pesetas, old UK shillings, old UK decimal coins including Ireland, Channel Islands, Scotland and Isle of Man.
Old half or full crowns and silver or brass coloured 3 pence can also be exchanged. You can even donate old Farthings and Pennies 1d or 1/2d.
The coins and small notes cannot be exchanged in the UK and old Spanish Pesetas cannot be spent in Spain so they are of little value to anyone but the school can turn your old money into a valuable donation.
Alison Taylor-Stokes explained "One of the parents on the PTA was searching for different ways of fundraising and she found the Cash4Coins website. She thought this was a novel idea because it wasn't asking too much of parents and she thought that the children would be interested to look at old money as well as different foreign currency."
Lacey Green Primary Academy is asking local residents to dig out your old or foreign coins and take them to the school and if your business would like to take out a collection to help email Alison.